A Michael Quine Campaign, in support of Walkabout
Description
$10,000 for 10,000 Mile Walkabout Expedition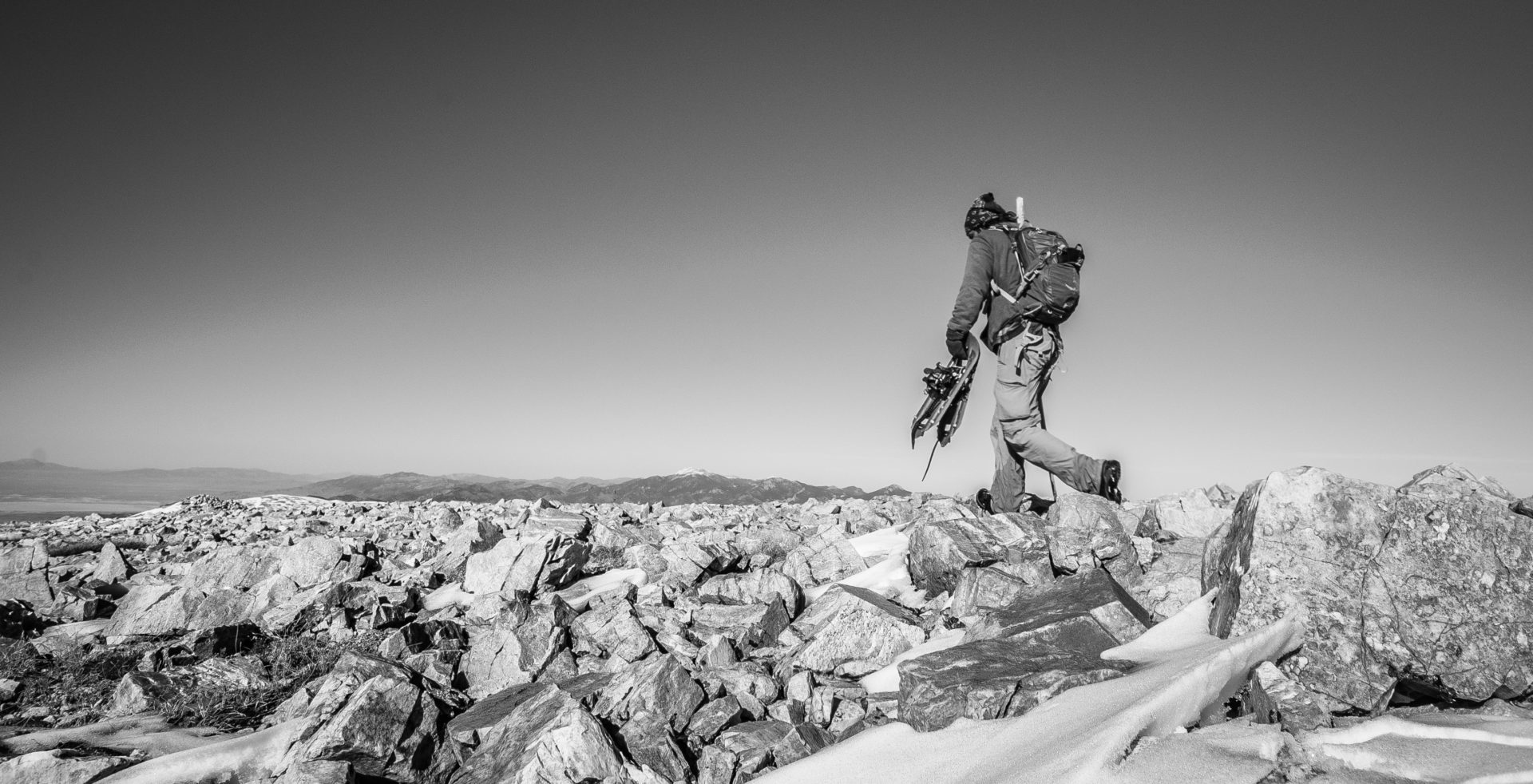 Hello, my name is Mike Quine and I am hiker, photographer, philanthropist, positive attituder, gifted gabbist, and spinner of yarns.  In July of 2019, I will attempt a solo, calendar-year trek through the United States' great scenic trails – Appalachian Trail, Continental Divide Trail, and Pacific Crest Trail, which when coupled together, are known as the Triple Crown.  As of 2018 only five other intrepid hikers had completed this undertaking in a calendar year. To push the scales of human achievement an inch forward, I intend to complete the same endeavor, while tacking on an additional 1000 mile trail-less traverse through the Brooks Mountain Range in Alaska's arctic circle within the same time period. To date, this 9000+ mile trek has never been completed, nor likely even ever conceived.
The general breakdown of the journey will be as follows:
–Pacific Crest Trail:  Southbound – Late July to Late October 2019 (2,654 miles / 4,270 km)
-Appalachian Trail:  Southbound – Early November 2019 to Early March 2020 (2,184 miles / 3,515 km)
–Continental Divide Trail:  Northound – Early March to late May/Early June 2020 (3,100 miles / 5,000 km)
–Brooks Mountain Range Traverse:  Westbound – Early June to Late July 2020 (900-1000 miles)
By way of background, during the years 2013-2014, I completed my first year-long solo backpacking adventure through the backcountry of the U.S. National Parks – trekking through all of the National Parks in the Lower 48 States and three in Alaska.  (For more visit: www.thewalkaboutphotography.com /  www.thewalkaboutcollection.com or on Instagram @walknwander).  However, during this new "Walkabout," I hope to put myself to purpose. Inspired by my mother's selfless nurturing of countless children immobilized by cerbral palsy or senseless violence, this particular call of the wild has also become a call to service. This call was cemented after spending the last two years in the Democratic Republic of the Congo and being witness to numberless disabled individuals without the means or access to mobilizing assistance. Thus, while managing this 9000+ mile boot-busting endeavor, I aim to join forces with The Walkabout Foundation to assist in their mission of restoring dignity, freedom and independence by providing wheelchairs and rehabilitation in the developing world and funding research to find a cure for paralysis.
To hammer this home, this trek will roughly amount to 30 miles a day, every day, for 365 days. To put that into perspective, that's over an entire marathon, in the mountains, every single day, for a year. To say I will need your encouragement is an understatement. As my mind and body will certainly work against each other, your support to this cause will be a constant reminder to me of WHY I am doing this. Hiking for those who can't.
Between $15, $250, and $1000, you could personally provide support to an individual in need by paying for a pressure relief cushion, an entire wheelchair, and/or an entire year of specialized rehabilitation, respectively.
Thank you to all who support this insane adventure. I am lucky enough to have the opportunity to embark on such an injury-inducing, mind-opening, heart-filling, and enlightenment-seeking adventure. I encourage anyone who is willing and able to contribute to this organization's mission, so that we can help to enable those who otherwise could not, hope to achieve similar opportunities.
Latest Donations
Mohamed L
$100.00
Mike! Good luck on the journey. We met at the Canadian border and hiked in the rain for some time before you sped off to Hopkins Lake. Doubtful I'll meet you again at the end of your Alaskan journey, no plans for a trail-less traverse in my books but I wish you all the best!
Brian Barrett
$50.00
Good luck out there. Stay safe.
Helen Tapp
$100.00
Your passion & resolve are inspiring!
Kevin Quine
$100.00
One small step for man, one giant leap for Quine!
Joe Senftle
$500.00
All the best go get'em! Stay safe
Anonymous
$100.00
When you come to know things like the woods, the mountaintop, the sky and the stars, they become quite easy to believe in. Personally fulfilling, too. You're that way too, Mike. Godspeed. Stay safe and present to nature. Thanks for doing this.
Tim Quine
$200.00
Do the right of good!
Kathryn Shaneyfelt
$50.00
It was great to meet you, good luck! - Nick and Katy
Patrick Quine
$250.00
Best of luck, brotha
Jess Goodwin
$125.00
What an awesome adventure - cant wait to hear about it when you are back!
Anonymous
$1,000.00
Michael, you're the best, no matter what anyone else says. Love you and the beautiful journeys you go on. Be safe, and rock it!
Vincent Laborde
$100.00
Just Father Sky, Mother Earth, and your dear old Uncle Tony.
Jimmy and Theresa Quine
$300.00
May the trails rise up to meet you and may the wind be always at you back! Godspeed!
Anonymous
$250.00
Great idea!
Anthony Raad
$100.00
God bless you Mike on this journey, we will be praying for you!
Emily Schwarz
$100.00
Best of luck!!
Raised
£

2,767.18
$

3,625.00
That's
11
life-changing wheelchair(s)!
Campaign has ended
https://www.walkaboutfoundation.org/wp-content/uploads/2019/04/20131021-DSC_1411.jpg
982
1920
Michael Quine
https://www.walkaboutfoundation.org/wp-content/uploads/2018/05/walkabout-foundation-logo-black.png
Michael Quine
2019-04-26 18:36:56
2019-04-26 18:36:56
$10,000 for 10,000 Mile Walkabout Expedition