Description
Allegra Grace Farrell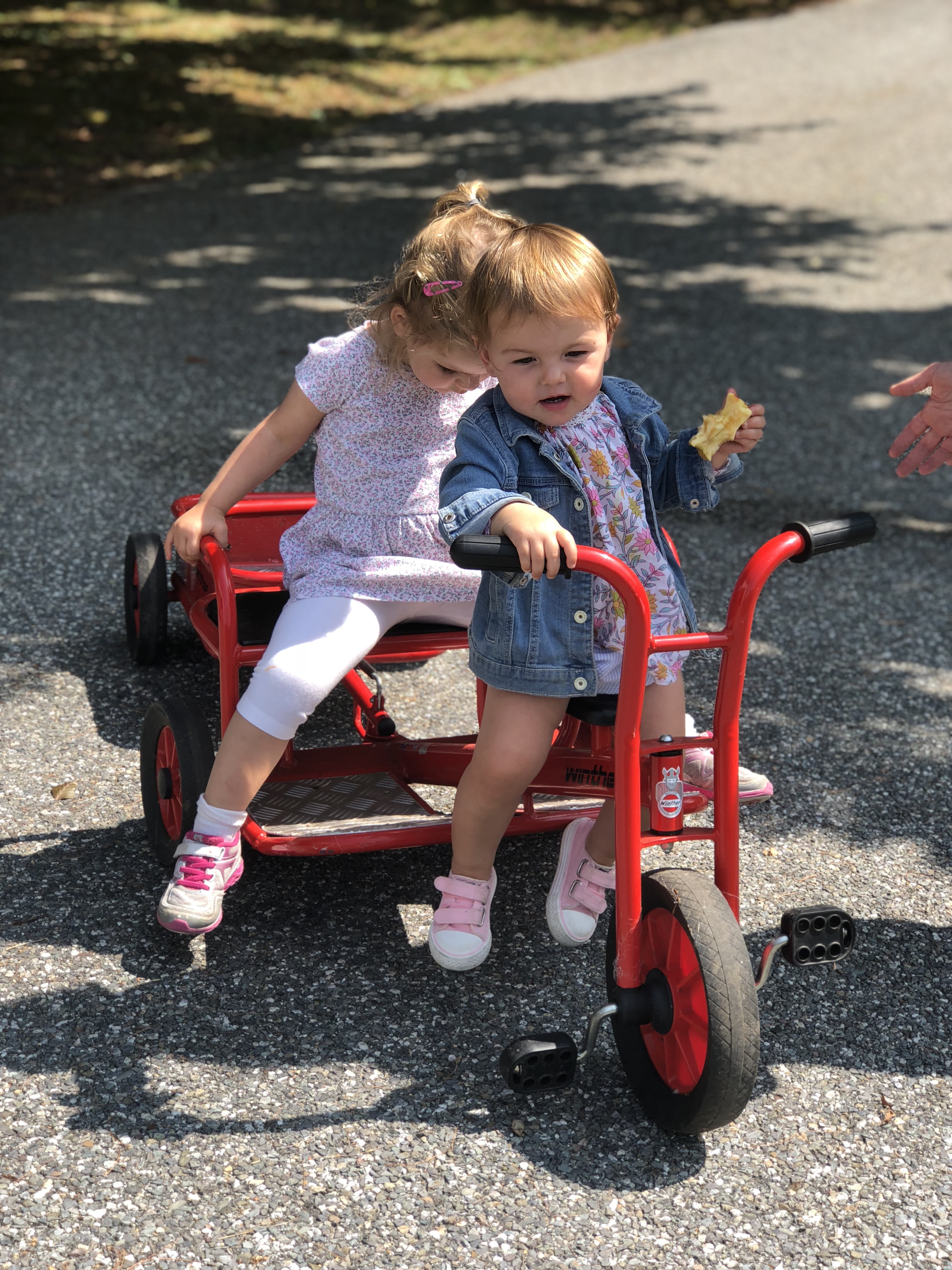 Hi to all my friends big and small all over the world!! This year I will be joining my FIRST ever Walkabout where I will be walking and scooting 5k dressed as a super hero to raise  funds to provide wheelchairs to those who need them most. There is an incredible team in London that delivers these chairs to the people who need them most, and all of your donation will go towards the cause. Any donation big or small can make a difference! Thank you for helping me reach my goal!!
LOVE and KISSES
Allegra Grace
Latest Donations
Tara Bergaz
$100.00
In support of Allegra Grace's walk. With love, The Bergaz family
Tom Logan
$50.00
Go Allegra Grace
Laura Larrieu
$50.00
Go Allegra!!! We love you!
Mariana Herrera Frahm
£50.00
This is amazing! XX
Laura Freyss
$100.00
<3 <3 <3 LOVE YOU <3 <3 <3
Mayi de la Vega
$100.00
Adorable Allegra Grace, what a wonderful cause! Love ya!
Cristina Echavarria
$100.00
Great cause! Adorable Allegra!
Brian Farrell
£150.00
Go Ags!
Manuel de Zarraga
$250.00
Lourdes Brea
$50.00
Go Allegra! We'll be thinking of you from across the pond!
Matias Andres Martinez
$100.00
Maria Suarez Rivas
£20.00
Go Allegra!!!
Cleme Sader
£50.00
You go girl!!!!! xxxx
Hannah McCarthy-Bridges
£40.00
Yay go Allegra! Lots of love Hannah & Johnny xx
Caitriona Farrell
£100.00
Wow Allegra!
Marilu Raymond
$25.00
Go Allegra!! Xoxo Grace Emmie and Ella
Katy Stoka
$50.00
Amazing Allegra!
Fiona and Kelly Smith
$25.00
Go Allegra!! Love cousins Kelly and Fiona
Chris Leavitt
$50.00
Go Allegra!
Barbara Lamar
$100.00
Love and hugs to Allegra Grace - have a wonderful day for a wonderful cause🙌🏻
toinette rivas
$50.00
Goooo Allegra!!!!
Raised
£

2,125.08
$

2,783.85
That's
9
life-changing wheelchair(s)!
https://www.walkaboutfoundation.org/wp-content/uploads/2018/09/fullsizeoutput_35.jpeg
4032
3024
Allegra Farrell
https://www.walkaboutfoundation.org/wp-content/uploads/2018/05/walkabout-foundation-logo-black.png
Allegra Farrell
2018-09-22 07:37:51
2018-10-01 17:33:11
Allegra Grace Farrell