Description
Camilla & Gatien's Prudential RideLondon-100 2019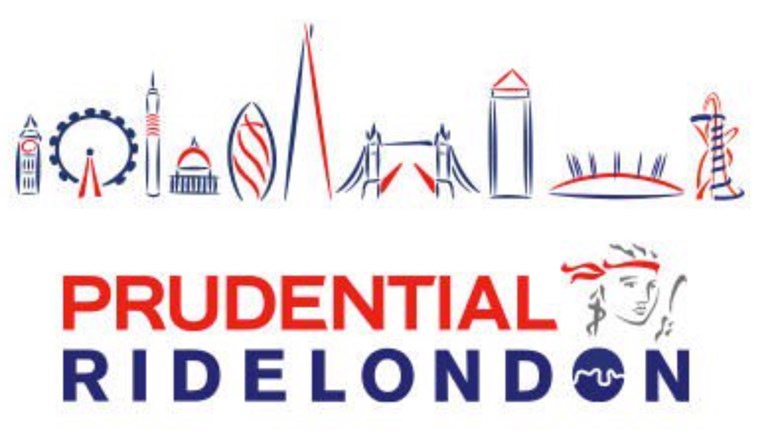 Dear Friends and Family,
We will be completing (or attempting to!) the Prudential RideLondon-Surrey 100 on Sunday 4th August 2019. For those of you that don't know what this entails, it's 100 miles (160km!) cycling through arguably, the best capital city in the world, and the one we call home, London.
100 miles in under 6.5 hours is our target (that is as far from a casual stroll along regents canal as one could imagine!) In addition to the edgy streets of east London and the leafy avenues of Richmond, we'll also have to battle the Surrey Hills (which include the infamous box hill) – let's hope we make it, because we aren't only doing it because it's the challenge of a lifetime, but mainly in the name of mobility.
As many of you know, Camilla worked at Walkabout Foundation and was witness, first hand, to the importance of their work and just how much difference a wheelchair can make in someone's life. Take Selina for example. Born with cerebral palsy, Selina has never been able to walk, therefore relying on her older siblings to carry her to school. As she grew, she became too heavy for her sisters to bear her weight on the three hour walk, so they would often leave her on the side of the road and only pick her up on their way back home. Now, thanks to her first ever wheelchair, Selina will be able to return to school and play with her siblings. For Selina, her wheelchair means the opportunity to have a childhood – something that every little girl deserves.
It is for all young girls like Selina that we are setting off for this challenge this year, to not only raise money, but also awareness of this fantastic charity, where every penny that give goes directly to Walkabout's programmes due to their 100% promise. So loosen up your purse strings, and please donate to our cause today.
If you do, we'll send you a sweaty selfie with our medals at the end, and we'll be forever grateful. At the end of our campaign we'll be able to share updates with you on the exact beneficiaries whose lives you'll have single-handledly helped us change, and their happy faces!
We also hope to seeing as many of you as possible cheering us on the day. For those not able to make it, you can follow our progress and results on our Strava pages: Camilla & Gatien
Thank you so much in advance for your support!
Camilla & Gatien
Latest Donations
Olivia Manca
£20.00
Amazing stuff guys!!
Diane Destribats
£30.00
Bravo!!!!!
Bernard Hazard
£25.00
Proud of you guys!
Sophie Dunin
£10.00
So so proud of you both!
Harry Spendlove
£50.00
Bon chance!
Catherine Cacaud
£25.00
Bon courage les enfants Je suis toute avec eux
Georgia Todd
£10.00
GOOD LUCK G-MAN!
Tyler Bollier
£40.00
Go gogo go camilla and gatien! You guys are stars! Bisous les cocos!
Paul-Emile Gillain
£35.00
Lizzie Walker-Arnott
£10.00
Good luck lovelies 🙂 you're going to smash it I'm sure!!!!
Mhairi Hayes
£10.00
Good Luck! x
Veronique Fitzgerald
£45.00
Good luck guys will be thinking of you you can do it!
Ian Fitzgerald
£100.00
Go for it
Francois-Xavier de Walque
£45.00
A fond les cocos ! Bravo a vous.
Olivia Pecsteen
£20.00
Best of luck!! Enjoy the ride 🙂
Rachel Godsave
£20.00
Good luck Gats & Camilla. I hope to watch you speeding past my house!
Danielle Fitzgerald
£100.00
THEO DEVRED
£10.00
Au top les pouleeeeets! Goood luck!
Sophie François
£80.00
Good luck ! With love. Sophie
Jamie Fitzpatrick
£10.00
Go well out there you adorable human! Xx
Philippe Claeys
£100.00
Kisses
Max Schwarzbeck
£20.00
moins que 6h30 😉
Katherine Fitzgerald
£50.00
Gauthier Van Malderen
£10.00
Gaultier Spriet
£30.00
Best of luck !!
JB Nothomb
£20.00
Top project guys, wish you the best!! go rock that race!
Yana Rydnik
£25.00
Best of luck guys!!
Raphaelle Vulliet
£10.00
Go Gat! 🙂
Nacho Rambaud
£50.00
Go for it! Love, Nacho
Andrew Cameron
£50.00
Ride strong!
Sebastian Cassis
£30.00
May the force be with you!! ,🚵‍♀️🚵‍♂️
Fergus Kenneally-Miles
£50.00
Good luck guys, lots of love. Virginie & Fergus X X X
Veronique Fitzgerald
£100.00
Rami Kanaan
£40.00
LOVE YOU MONKEY
Diego Libbrecht
£20.00
You have my full support les chatons!
Jade Chouin
£20.00
Proud and good luck to both of you ! Love you xxx
Branden Stobbs
£20.00
Good Luck! See you out there!
Florian Lausecker
£20.00
Good luck guys !
Cecile Drion
£90.00
Good luck Gatien and Camilla ! Lots of Love
Matt Bailey
£20.00
See you for a post ride bottle of Rose
Arthur de Wasseige
£10.00
Bravo pour l'initiative les gars
Dan Haymes
£5.00
Good luck Gats!
Hadelin Rosseeuw
£20.00
Great cause and challenge! Good luck!
Anonymous
£25.00
Hats off my friends ! Some people are gonna smile for the rest of their life thanks to you...
Anita McCulloch
£20.00
Good Luck Guys
Raised
£

2,006.53
$

2,628.56
That's
8
life-changing wheelchair(s)!
Campaign has ended
https://www.walkaboutfoundation.org/wp-content/uploads/2018/11/Prudential-Ride-London.jpg
433
770
Camilla Fitzgerald
https://www.walkaboutfoundation.org/wp-content/uploads/2018/05/walkabout-foundation-logo-black.png
Camilla Fitzgerald
2019-05-02 09:31:13
2019-06-20 09:53:36
Camilla & Gatien's Prudential RideLondon-100 2019