A Charles Rabier Campaign
Description
Charles Rabier's 3 Peaks Challenge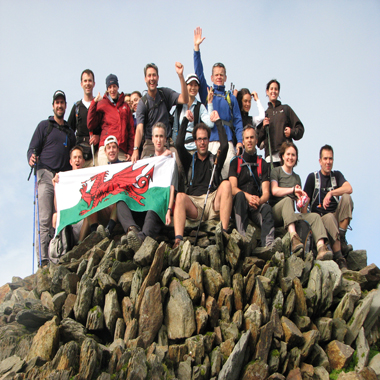 Looking for a personal challeneg to make the difference.
I have decided with a group of colleagues from RBC IS London to take part in a charity challenge and raise money for Walkabout to help the one in needs with what is one of very important things in life: mobility. Some who don't have the change like us to be able to walk and still need to be mobile but can't affor it, a wheelchair is just a way to a new life. This is what really touched me with Walkabout and made this supreme moto to walk for those that can't.
About the challenge…
On July 5th 2013. around 2 pm we will start surely what is the toughest UK trekking challenge: the 3 peaks in 24 hours. From Ben Navis in Scotland through to Scafell Pike in England and Snowdon in Wales, the 40 km and 3000 m ascent will be our personal challenge. Overcoming in the pain and with the help of our determination climb the 3 peaks for those that cant walk and help them to one day have a wheelchair that will change their life.
Walkabout controls the full value chain of the wheelchair from building to distribution.
200 GBP = a wheelchair
Please donate and contribute to support my challenge to give someone the chance for a new life.
Thank you for your kindness
Charles.
That's
3
life-changing wheelchair(s)!
Campaign has ended
https://www.walkaboutfoundation.org/wp-content/uploads/2018/06/3peaks5.jpg
0
0
Charles Rabier
https://www.walkaboutfoundation.org/wp-content/uploads/2018/05/walkabout-foundation-logo-black.png
Charles Rabier
2018-06-27 16:12:15
2018-06-27 16:12:15
Charles Rabier's 3 Peaks Challenge