A Delfina & Andrea Bonfiglio Campaign
Description
Delfina and Andrea's Birthday Campaign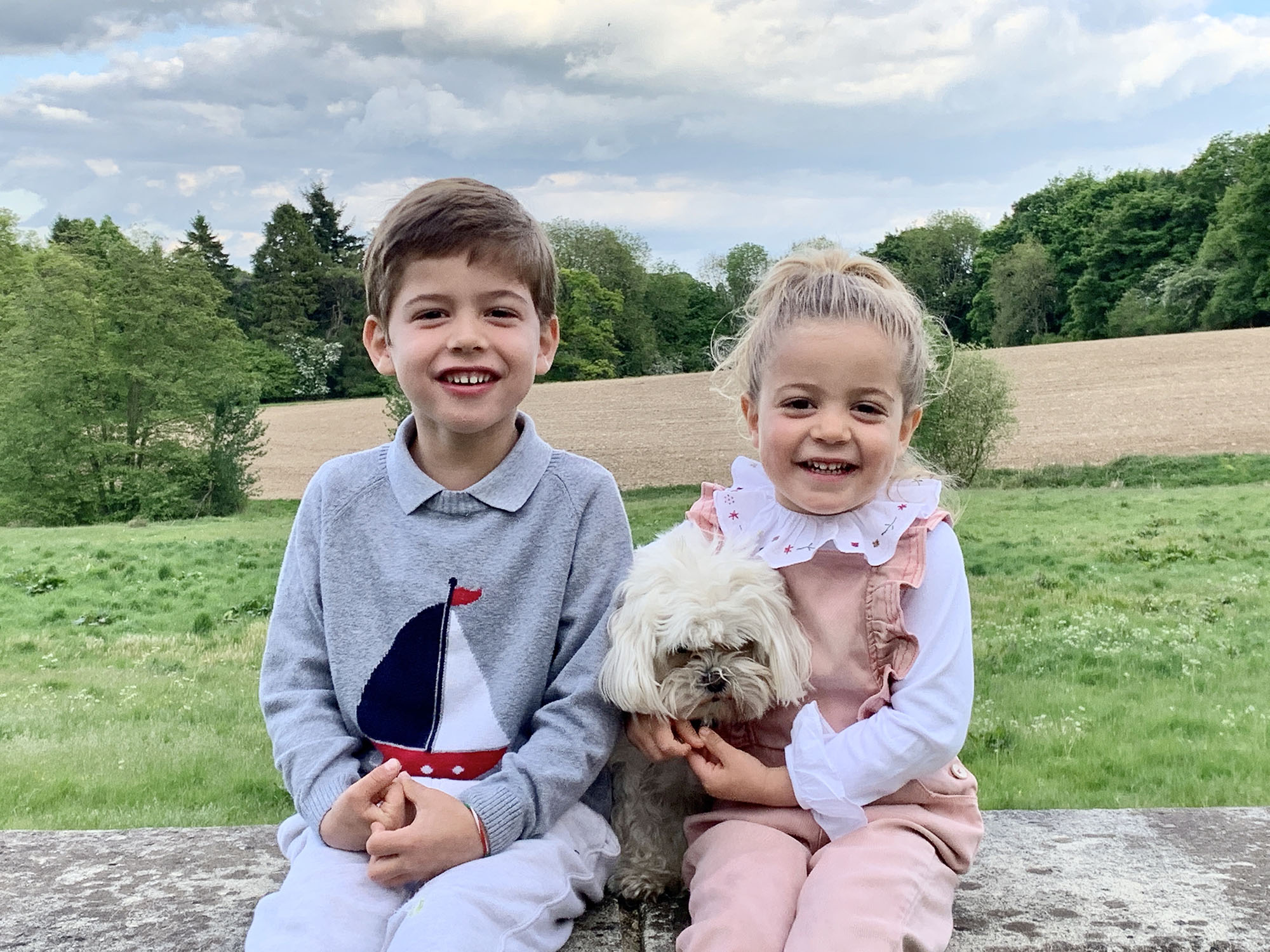 Dear Friends & Family,
As you may know, this March is a big month for our family! Not only do we celebrate a lot of birthdays, but at the end of the month, we will also be relocating to Italy after a lifetime in London.
On March 6th and March 19th, Delfina and Andrea will be celebrating their birthdays and saying good-bye to their London friends with their own respective get togethers. Well, it's not really good-bye but "thank you" for being such a special part of their little lives.
And so, we ask that you come celebrate with us, and in lieu of any birthday gifts, consider making a donation to Walkabout instead. Your presence is truly our gift, but seeing as we have packed up our house and all our belongings, a contribution to help a child in need receive a much-needed wheelchair would mean everything to us.
With love,
Carolina, Delfina & Andrea
Latest Donations
Leon Kireenkov
£30.00
Happy Birthday Andrea!
Anonymous
£100.00
Wishing Delfina & family a blessed happy life!!! Will miss you at FHS. Lots of love, Sofia Gerstein.
Millie Mitchell
£30.00
Happy Birthday Delfina! And farewell to all of you! X
Philippe Chryssicopoulos
£100.00
Happiest of birthdays abs well done to Delfina and Andrea for their fundraising efforts
Madeleine Hallward
£30.00
Happy Birthday, Delfina! Lots of love from Romilly XXX
Desiree Todd
£30.00
Happy Birthday Delfina! X
Nesrin Spencer -Higgins
£50.00
Happy Birthday Delfina &Andrea !We will miss you ! Love from Alana&Mia xx
Anonymous
£100.00
Glad to help a wonderful cause. We will miss you Delfina! Love from Minnie & Stella
Monica Gonzalez Bunster
$500.00
Happy happy Birthday Andréa🎂 and Delfina!!🎂 May God grant you lots of good health and happiness today and every day!🙏🙏🙏 Thank you for this amazing, incredible act of kindnes❤️. All my love, blessings and kisses 😘Mimi
Anonymous
£800.00
Happy Birthday Delfina & Andrea! We love you soo much!! xoxo
mey bulgurlu
£100.00
Dear Delfi and Andrea, Happy Birthday! We love you and we will miss you dearly in London. Lots of love, Mey, Wissam, Lara and Leo
Anita Christie
£60.00
Happy birthday Delfina and Andrea, very thoughtful of your to select Walkabout for your birthday. You will be missed in London. Stay in touch. Love the Christies x
Raised
£

1,941.68
$

2,543.60
That's
8
life-changing wheelchair(s)!
https://www.walkaboutfoundation.org/wp-content/uploads/2022/02/IMG_5001-copy.jpg
1500
2000
Delfina & Andrea Bonfiglio
https://www.walkaboutfoundation.org/wp-content/uploads/2018/05/walkabout-foundation-logo-black.png
Delfina & Andrea Bonfiglio
2022-02-22 12:59:34
2022-03-02 17:21:43
Delfina and Andrea's Birthday Campaign