A Ranjeet K Singh Campaign, in support of Walkabout
Description
Lets Support a Wheelchair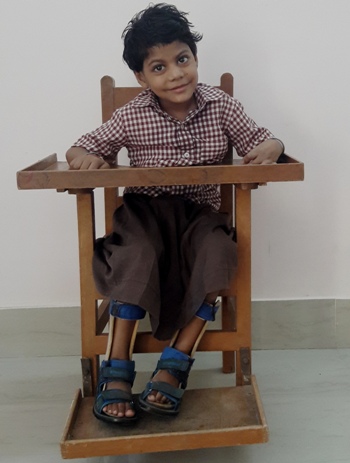 The Jan Vikas Samiti (JVS) was established as the nodal social service wing of the Varanasi Province of the Indian Missionary Society in 1998 and registered under Societies Registration Act 1860. Since its inception JVS has been striving towards integral development of the marginalized and underprivileged sections of the society, particularly of women, children, scheduled caste, scheduled tribe and persons with disabilities. Currently JVS is working with 70 partner organization for the inclusive development of children and youngsters with disabilities in North and North East India. Community mobilization and participatory development are the twin pillars of our social work activities. Yearly, JVS is supporting more than 6300 children and youth with disabilities. More than 1000 children required wheelchairs and other mobility aids for their activities of daily life. Your kind support will support them to be an active part of our society.
Visit us : https://janvikassamiti.org/
That's
0
life-changing wheelchair(s)!
Campaign has ended
https://www.walkaboutfoundation.org/wp-content/uploads/2019/07/20190730_114941-3.jpg
463
350
Ranjeet K Singh
https://www.walkaboutfoundation.org/wp-content/uploads/2018/05/walkabout-foundation-logo-black.png
Ranjeet K Singh
2019-07-30 08:07:08
2019-07-30 08:11:20
Lets Support a Wheelchair