A Nicole Avramides Campaign
Description
Nicole Avramides 's 3 Peaks Challenge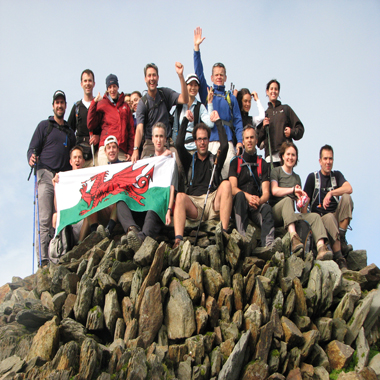 Aloha Friends and Family,
This year I am to complete a series of physical challenges over the summer in order to push myself to my limits of endurance. My first challenge is the 3 Peaks Challenge on 5th July (complete within 24 hours). This takes on the highest mountains in Scotland, England and Wales all within 24 hours. The trek covers 40kms and involves 2,984m of ascent and descent.
In order to participate in the 3 Peaks Challenge I need to raise at least £1,000 by 5th July. This is where you wonderful people come in. I hope you feel that my chosen charity The Walkabout Foundation is as worthwhile as I believe it is, or at least that watching me drag myself up mountains, train non-stop through the summer and run my feet into the ground is worth supporting!
You can sponsor my craziness on this site – any amount you donate towards the target is hugely appreciated.
Thank you in advance for your support!
Raised
£

1,120.00
$

1,467.20
That's
4
life-changing wheelchair(s)!
Campaign has ended
https://www.walkaboutfoundation.org/wp-content/uploads/2018/06/3peaks5.jpg
0
0
Nicole Avramides
https://www.walkaboutfoundation.org/wp-content/uploads/2018/05/walkabout-foundation-logo-black.png
Nicole Avramides
2018-06-27 16:11:23
2018-06-27 16:11:23
Nicole Avramides 's 3 Peaks Challenge