On 4 April 2016, Walkabout travelled to Guatemala to distribute 180 Hope Haven paediatric chairs and 70 postural support adult chairs. We were joined by the amazing Hope Haven team, made up of physios and wheelchair technicians, many of whom were in wheelchairs themselves. We conducted two distributions – one in the highlands, and the other by coast – and gave chairs predominantly to indigenous Mayan communities, who are generally the poorest in Guatemala.
Every child and adult was independently assessed and each chair was adapted perfectly for each recipient, to fit their often complex needs.
We met a number of people whose lives had been affected by gang violence and who had suffered spinal cord injuries as a result of gun shots. One of these was Hope Haven member Oscar. Oscar sustained a spinal cord injury when he was shot 11 times by gang members, simply for witnessing a crime. He was lucky to survive. Oscar struggled for many years to provide for his family, as is so often the case for people with disabilities in Guatemala, until he received a job from Hope Haven. He said he found freedom being able to serve others who were in a situation like his, and this helped him come to terms with his disability. Oscar has since played wheelchair basketball for his country; he is a real inspiration.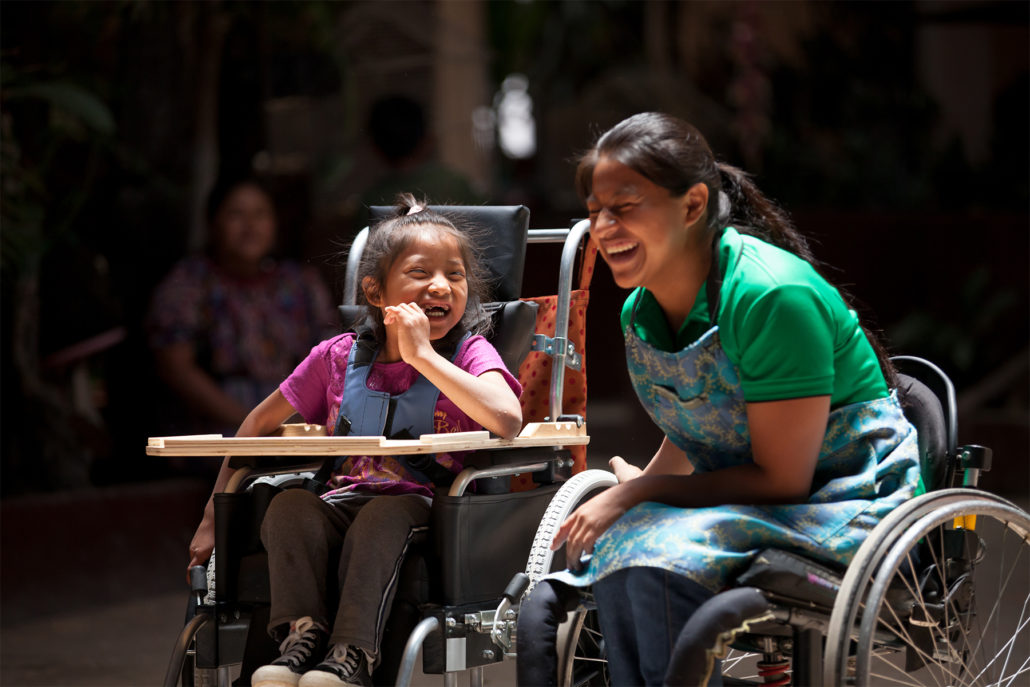 It is truly beautiful to witness someone being fitted for their first wheelchair by another wheelchair user. It brings so much light and hope to the recipient and their family; they can see exactly what they could achieve, and the possibility, opportunity and joy a wheelchair can bring. In a country that does little to help its large disabled population, these disabled wheelchairs are priceless.
The Walkabout team was deeply moved by the warmth and generosity of the 250 Guatemalans whose lives will be changed by these wheelchairs. We are extremely grateful to the Hope Haven team for their technical support and professionalism. And finally, we are hugely thankful to you, our supporters – without you, this trip would not have been possible.
https://www.walkaboutfoundation.org/wp-content/uploads/2018/05/story1image0-4.jpg
733
1100
Tiago Silva
https://www.walkaboutfoundation.org/wp-content/uploads/2018/05/walkabout-foundation-logo-black.png
Tiago Silva
2016-04-09 15:16:55
2018-06-20 16:18:58
Guatemala 2016