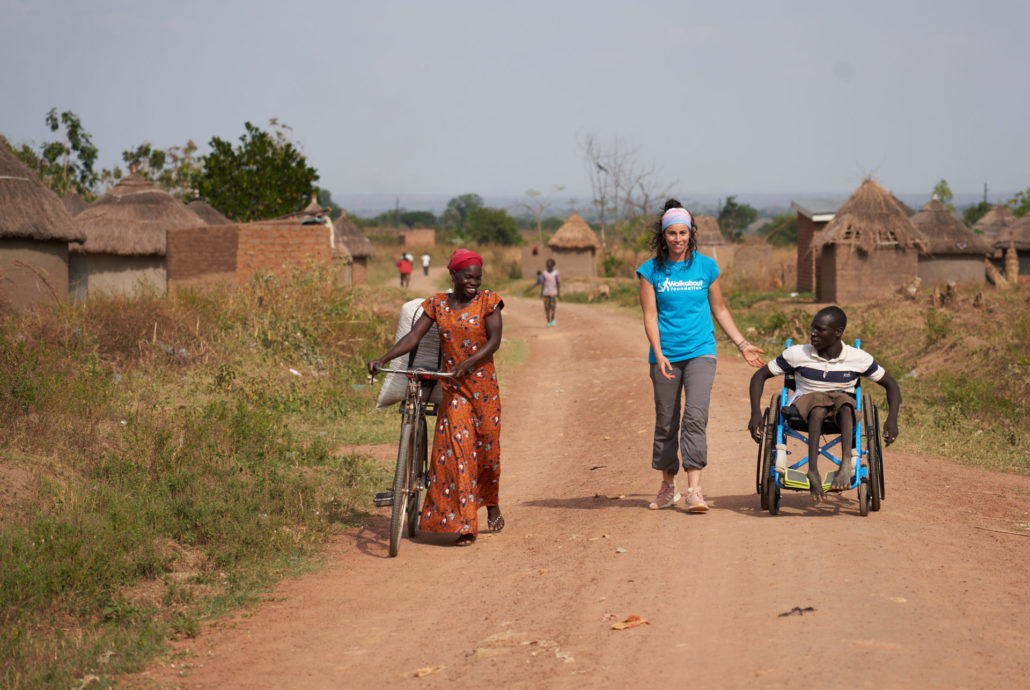 It's been 7 years since the South Sudanese Civil War, which has caused nearly two million refugees to flee to Northern Uganda. Life in the refugee camps of Bidibidi, Palorinya, and Adjumani is very tough; yet, it is even harder for those with disabilities. That is why last week, thanks to Euromonitor International, Walkabout returned to these camps to complete our biggest distribution in this region! During this trip, we provided a further 381 wheelchairs to the most vulnerable individuals.
In 2018, we began training 13 locals (most of whom are refugees) to World Health Organization's standards of responsible wheelchair service provision. In January, these individuals became the first group in the West Nile region that became certified to the highest level of training, which means they are now able to fit recipients to wheelchairs on their own and provide repairs and follow up. This is an essential requirement to achieving sustainable mobility support in the region.
The need in this region is overwhelming and we need your help more than ever. Click below to make a tangible difference today.