Description
Beth & Harry's Paris Marathon 2019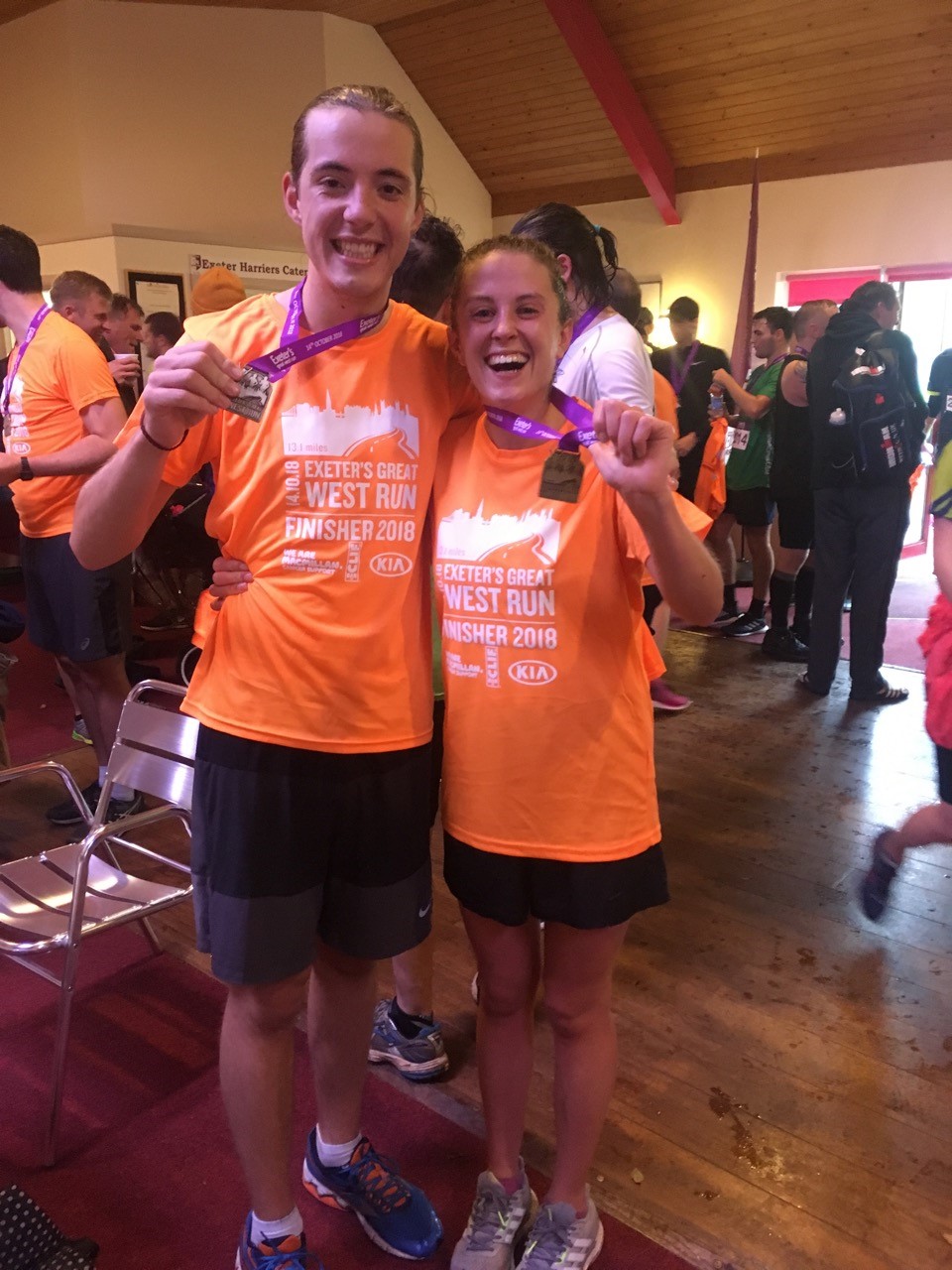 Hey everyone, Beth and Harry here! We are super excited to be running the Paris Marathon this year for Walkabout Foundation. Training is in full flow and is made worth it by the thought that all the money we are raising will go towards the production and distribution of life changing wheelchairs to people in need across the world. It costs only £250 to make a wheelchair so any donation you can give, big or small, can contribute towards this total and help someone gain mobility, freedom and dignity. We thank you so much in advance for your kindness and generosity!
Latest Donations
Nico & Hayley Salvati
£20.00
Andrea Williams
£50.00
So proud of you
Deborah Daw
£26.00
Well Done you two!
Douglas Cave
£10.00
Hurry up or we'll miss the tunnel crossing
Saffron Wainwright
£10.00
Isabel Bazett
£15.00
Good luck guys! Wish we could be there to support you. love izzy and ben x
Cam Olive
£10.00
Way to go Beth!! Good luck!
Anne Anderson-Wallace
£20.00
Good luck Beth!
Ellie Palmer
£5.00
Good luck I'm sure you'll smash it!!
Dan & Joan Hoover
$68.00
Supporting you Beth from across the pond. Run far and fast for a good cause.
Liz Farmer
£20.00
Go Beth and Harry! Bonne chance
Josie Farmer
£10.00
Marathon no. 3 - here we come!!!!!!!! endlessly proud of both of you for the wonderful human beings that you are. thank you for running to make this world a brighter place! can we make hong kong the next one? love yous. X
Joe Miller
£5.00
Super proud of you both. Such an important cause that you've worked so hard for. You are amazing Keth & Barry!
Natalie Bell
£10.00
Good luck! A brilliant charity to run for xx
Freya Loughton
£10.00
Another bloody marathon? Good luck and know you will smash it! xxx
Connie Eldon
£5.00
So amazing guys! Absolutely smash it ❤️
stephen king
£200.00
Really well done on your preparation and go for it next week. All the very best of luck. it will be an amazing achievement. Love Mum and Dad xxx
Cora Hurley
£5.00
Whoooo yass you two! Run run run x x x
Lizzie Connick
£5.00
Smash it
Peter McCully
£30.00
Been meaning to do this for months! Good luck guys!
Eva Redman
£10.00
good luck guys!! v proud already xx
Mark Turner
£20.00
Good luck Mark Kimberley Oz & Ab xx
Nicholas Guyer
£50.00
Go for it Harry and Beth Fantastic effort and good luck to you both - we are proud of you. Lots of love Nick & Cathy xx
Lily Williams
£50.00
GO GO GO!!! You guys are amazing, love you B!!!!! ❤️❤️❤️
Charlie and Julia Butterwick
£175.00
Auntie Linnie Olive
£20.00
Bonne Chance Beth et Harry!
Sarah Codacci
£30.00
Vite, vite
Mark Guyer
£50.00
Good luck! Make sure you do plenty of training.
Katie Macdonald
£10.00
Good luck! X
Alistair Watson
£5.00
Awesome guys, smash it!
Raised
£

1,467.91
$

1,922.96
That's
6
life-changing wheelchair(s)!
Campaign has ended
https://www.walkaboutfoundation.org/wp-content/uploads/2018/12/Beth-and-Harry.jpg
1280
960
Beth King
https://www.walkaboutfoundation.org/wp-content/uploads/2018/05/walkabout-foundation-logo-black.png
Beth King
2018-12-20 16:05:37
2019-01-20 15:18:32
Beth & Harry's Paris Marathon 2019