A Walkabout Foundation Campaign
Description
Christmas 2018: Walkabout & Chamos Charity 4 Children in Venezuela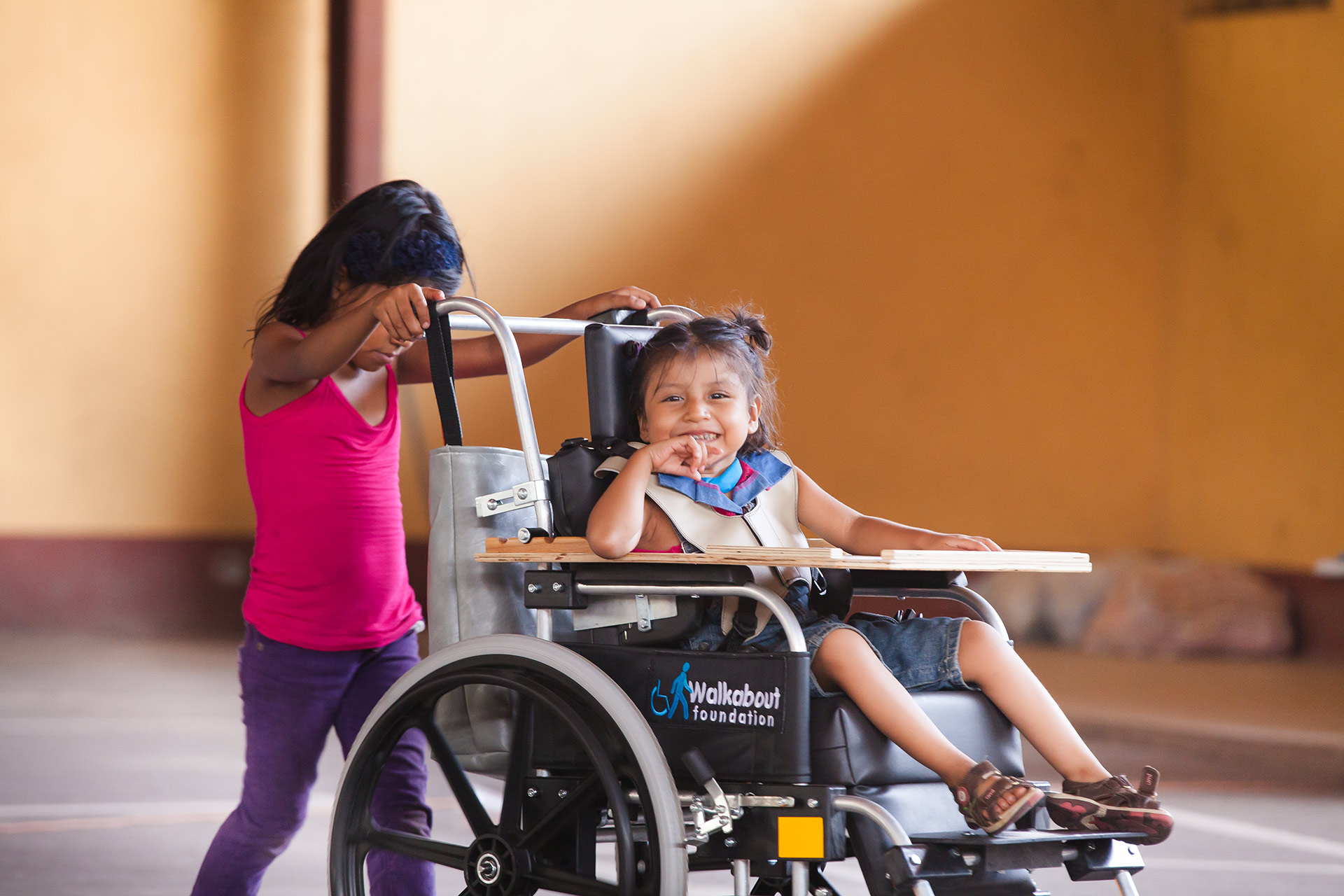 This Christmas, help us send our first ever container of paediatric wheelchairs to Venezuela. In a country where the IMF expects inflation to reach 1,000,000% and massive food and medical shortages have brought almost 90% of the population into living below the poverty line, children with disabilities are the most vulnerable and under-served. For this very special initiative we have partnered up with Chamos, a London based charity, who over the last 10 years has focused on improving the lives of thousands of children in Venezuela.
Latest Donations
Anonymous
£100.00
In lieu of a birthday gift for Cherine A
Anonymous
£100.00
Because we have to share what and whenever we can
Anonymous
£20.00
What a great feeling being able to give back!
Feodora van Holk
£250.00
First ever Christmas gift
Lambert van Holk
£250.00
First ever Christmas gift
Chamos Charity
£5,000.00
On behalf of Chamos Charity, thank you for your support to the children in Venezuela. This campaign is amazing and we appreciate your efforts very much.
Mrs Olivia Harrison and The Material World Foundation
£5,000.00
Clara Martinez Thedy
$500.00
Just a little Christmas contribution
Christina Weyl
$50.00
This is amazing, Carolina! Congrats on another worthy endeavor.
Adriana & Gustavo Gabaldon
$500.00
Great cause for a country that needs so much. Muchísima suerte!
Clara Martínez Thedy
£500.00
Eugenia Villanueva
$100.00
Isabella Gabaldon
£250.00
🇻🇪❤️
Alejandra Coll
£150.00
Amazing effort to help the children in Venezuela! Thank you!!!
Cristina Peña de Mendoza
$250.00
Nicolien Muntendam
£250.00
Mariana Siblesz de Alvarez
$250.00
Amazing campaign! So many children will benefit from this wonderful initiative.
Raised
£

25,480.31
$

33,379.21
That's
102
life-changing wheelchair(s)!
https://www.walkaboutfoundation.org/wp-content/uploads/2018/11/Walkabout_Guatemala-2812-.jpg
1280
1920
Walkabout Foundation
https://www.walkaboutfoundation.org/wp-content/uploads/2018/05/walkabout-foundation-logo-black.png
Walkabout Foundation
2018-11-27 10:29:35
2019-01-03 12:46:51
Christmas 2018: Walkabout & Chamos Charity 4 Children in Venezuela