A Sniader Family Campaign, in support of Walkabout
Description
David J. Sniader's Memorial Campaign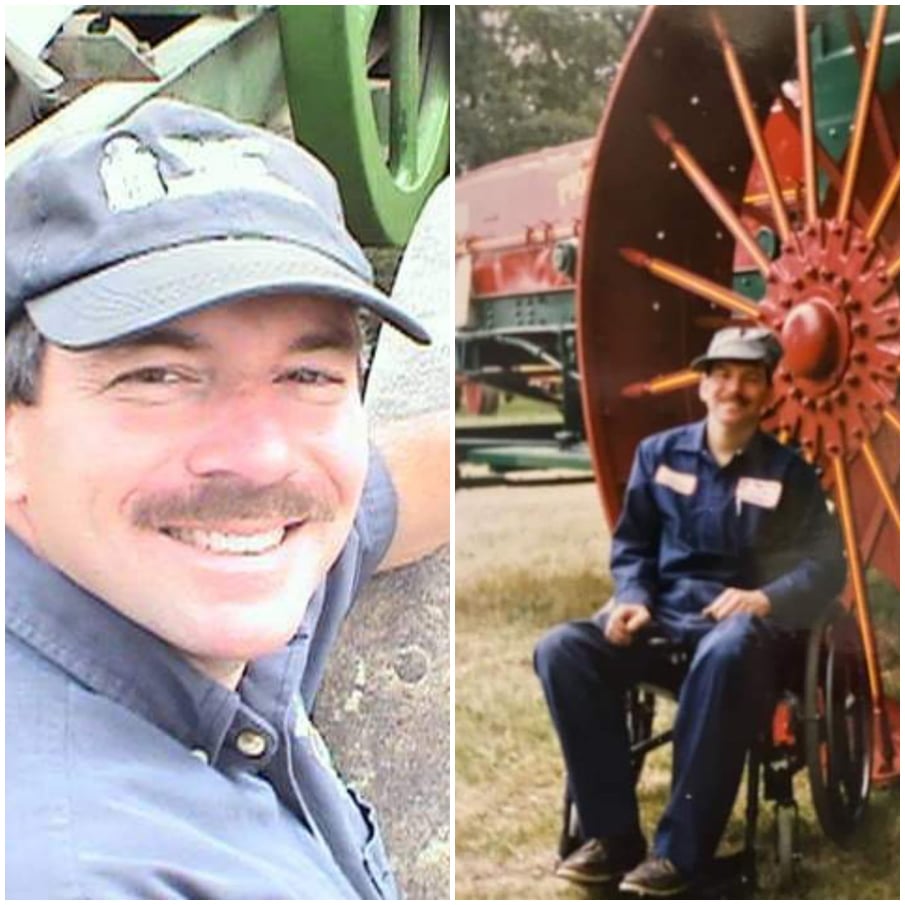 Created by the family of David J. Sniader (1962-2021) who was confined to a wheelchair following a spinal cord injury, from age 22 until his passing at age 58 in January,2021. 65 million people worldwide need wheelchairs and cannot afford them. Our goal is to help in Walkabout's efforts to create and donate sustainable wheelchairs in 25 developing countries and to support the rehab centers and research which they fund.
Walkabout builds the wheelchairs out of sustainable materials wherever possible, employing people in the countries where they are distributed. Each chair costs around $300. Donated/used wheelchairs are also distributed by this organization. They also run two childrens' rehabilitation/family education centers at present, one in India and one in Kenya where they also provide meals to the children.
Further, the foundation helps to fund research at the Shirley Ryan Ability Lab (formerly Rehabilitation Institute of Chicago) for spinal cord injury research in Chicago, Illinois.  David spent 7 months there in 1984-85, following his accident.
Our brother David is remembered for his perseverance in the face of adversity, his engineering skills (fixing antique tractors was his passion) and his warm-hearted smile. Please help us remember him by remembering others.
The Walkabout Foundation is a small organization with an administrative staff of only 5 people whose salaries are funded by "angel" investors, so every penny of your donation goes to the wheelchair/rehab/research efforts.
The Sniader family thanks you for your donation. Your "thank you note" via email will serve as your tax receipt. Please note the amounts are shown here in British Pounds but there is a drop-down for $.
Latest Donations
Laura Sniader
$300.00
In memory of my brother, David, a paraplegic who passed away two years ago today. This donation is to honor his life and the lives of my three sisters.
Jill Ruttenberg
$100.00
This campaign was started by my family 2 years ago in honor of our brother David. Our cousin Dr. Barry Goldman of Highland Park Illinois passed on this November and I am making this donation in his name. I imagine in his many years of practice as a pediatrician, he encountered many handicapped children, and would be happy to know we're helping someone get mobile!
Laura Sniader
£900.00
This donation is to memorialize my brother, David, who was a paraplegic. Without a wheelchair, he could not have accomplished so many amazing feats, and made so many meaningful connections. I am glad this donation will help others achieve their dreams.
Deirdre Sullivan
$250.00
I am making this donation in memory of David. There isno one on earth I could make you feel as loved and full of life as he could. Blessed to have known him.
Terrence Schaul
$100.00
David was an inspiration to all.
Lauren and Bob Arcaro
$200.00
We shall always remember the wonderful times we shared together. Your smiles, love for boats, planes and tractors.
Jim & linda Moreland
$200.00
Barb North and Family
$300.00
This donation of a wheel chair is to honor my brother David J. Sniader, who proved a wheel chair couldn't stop him from flying his airplane, running farm equipment, captaining a yacht, driving cars and making people smile. Thank you David for showing us how to triumph over adversity. And one final Happy Birthday! You are loved and missed. Barb, Steve, Dusti, Craig and Hendrix.
Jill Ruttenberg
$300.00
I'm excited to donate the first wheelchair in the name of my brother.
Raised
£

2,268.70
$

2,972.00
That's
9
life-changing wheelchair(s)!
https://www.walkaboutfoundation.org/wp-content/uploads/2021/07/David-2-images.jpg
905
905
Sniader Family
https://www.walkaboutfoundation.org/wp-content/uploads/2018/05/walkabout-foundation-logo-black.png
Sniader Family
2021-07-02 20:47:48
2021-07-19 16:04:59
David J. Sniader's Memorial Campaign