A Kirk Williams Campaign, in support of Walkabout
Description
Impact Overland For Kenya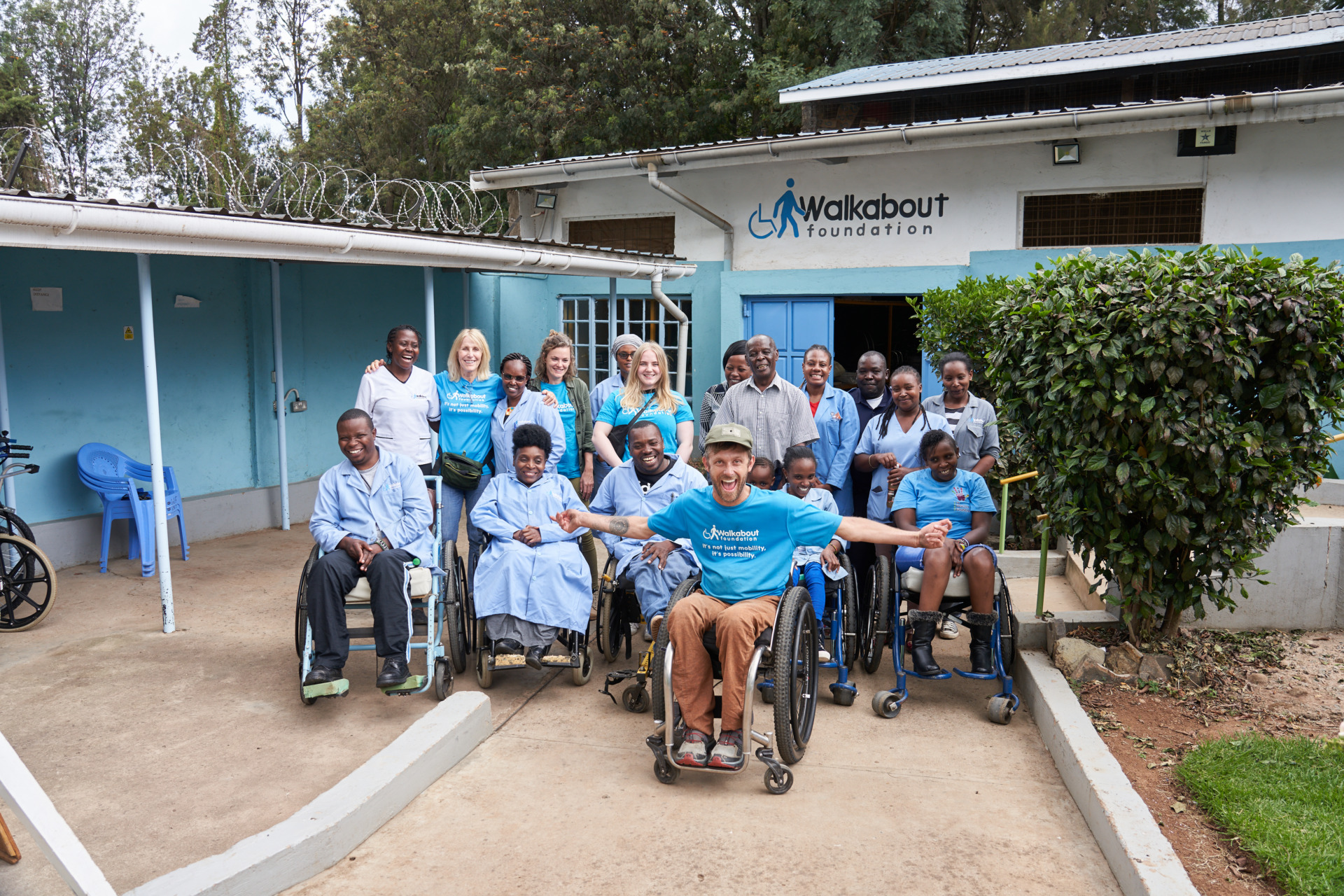 Hello everyone! Thank you for checking out my fundraising page in support of the Walkabout Wheelchair Assembly & Repair Centre in Kenya.
In May 2022, my mom and I joined the Walkabout team for a trip to their Centre in Nanyuki. It was an incredible experience that will stay with us forever! We met the local team, learned how to assemble and fit wheelchairs, went on an outreach distribution and even played sitting volleyball! We felt so fortunate to be a part of such a powerful mission.
This was my first time in Kenya, a place I wanted to experience first-hand after hearing about the Walkabout Centre. I had been to Africa before, and experienced the hardships people face, but not since becoming a wheelchair user myself. It was very humbling, to say the least. Being from the US, I hadn't considered the stigma surrounding persons with disabilities. People will disassociate themselves from you if you have a child with a disability, and you are left isolated from the community. It's heart-wrenching, but despite the adversity, they are some of the strongest people I've ever met.
The Kenyan team at the Walkabout Centre consists of 16 local staff members, six of whom are wheelchair users and past beneficiaries, who assemble and fit wheelchairs for people in need across the country. The team's family mentality and caring energy shines through from the second you meet them.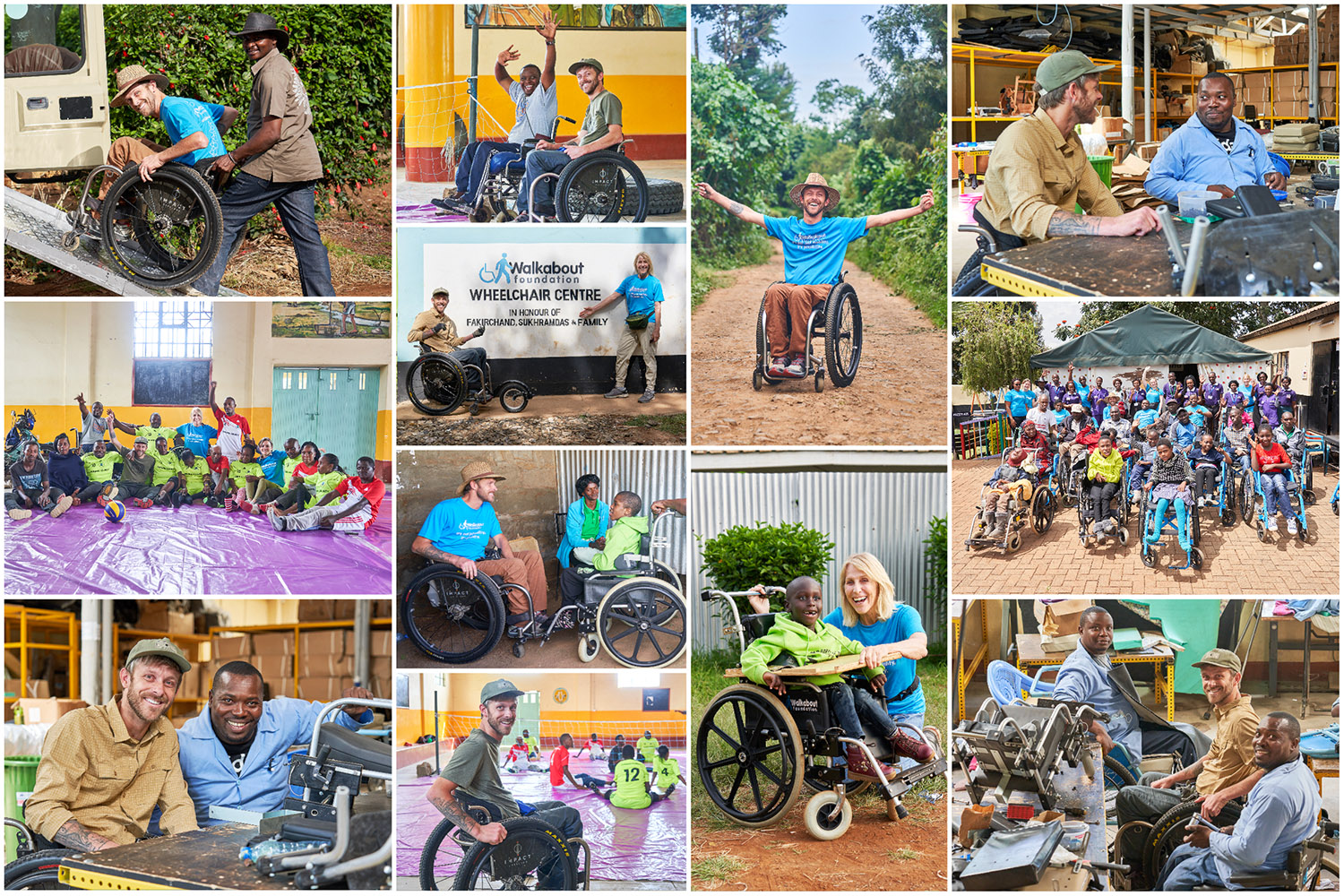 I could go on and on about my experience in Kenya, but I suggest you watch the video about our trip by clicking the button below. It was really a special experience for my mom and I, and it wouldn't have been possible without your support. Your contributions not only provide wheelchairs to people in need, but also provide employment, create purpose, and help change the stigma surrounding disability.
I'm more driven now than ever before to help support the Walkabout Kenya Centre, and I'm aiming to raise $35,000 for a container of life-changing wheelchairs for kids and adults in need.
Together, we have the power to change lives! Every little bit helps!
Latest Donations
Julile Williams
$315.00
Let's just say I rounded up for this year's percentage from "Bella Joins the Service. " So she can donate a full Chair:) Stay tuned - you never know what she'll do next!
Angie Quigley
$250.00
Kirk Williams is an inspiration to us. Supporting the ability to go where you want is what Quigley is all about.
Carey Hoover
$50.00
Thank you Kirk, Julie and the Williams family for your amazing work with and support of the Walkabout Foundation!
David Eisenbeil
$100.00
Kirk, you are an inspiration!!! Keep up the good work!
Beth Sayre-Scibona
$100.00
Kirk, this is an amazing film that is incredibly inspiring! Best wishes to you and all of the Walkabout Kenya team! Love to you and your familly. Beth and John
Ann Fries
$100.00
My donation is to support Kirk and all he has done for Walkabout - and to tip my hat to Julie for her support of his !
SUSAN ROBERTSON
$1,000.00
I have admired Kirk since he was a little boy, and knew he was someone who would make a difference in this world. Love his determination and passion for this great cause!!
Molly Fox
$35.00
So everyone, regardless of socioeconomic status, can enjoy the privilege of mobility
Julie Williams
$100.00
To Honor Kirk and the Walkabout Family !
Raised
£

1,564.89
$

2,050.00
That's
6
life-changing wheelchair(s)!
https://www.walkaboutfoundation.org/wp-content/uploads/2022/09/HS404711.jpg
1280
1920
Kirk Williams
https://www.walkaboutfoundation.org/wp-content/uploads/2018/05/walkabout-foundation-logo-black.png
Kirk Williams
2022-09-08 17:07:54
2022-12-20 19:49:29
Impact Overland For Kenya