A Kirk Williams Campaign, in support of Walkabout
Description
Impact Overland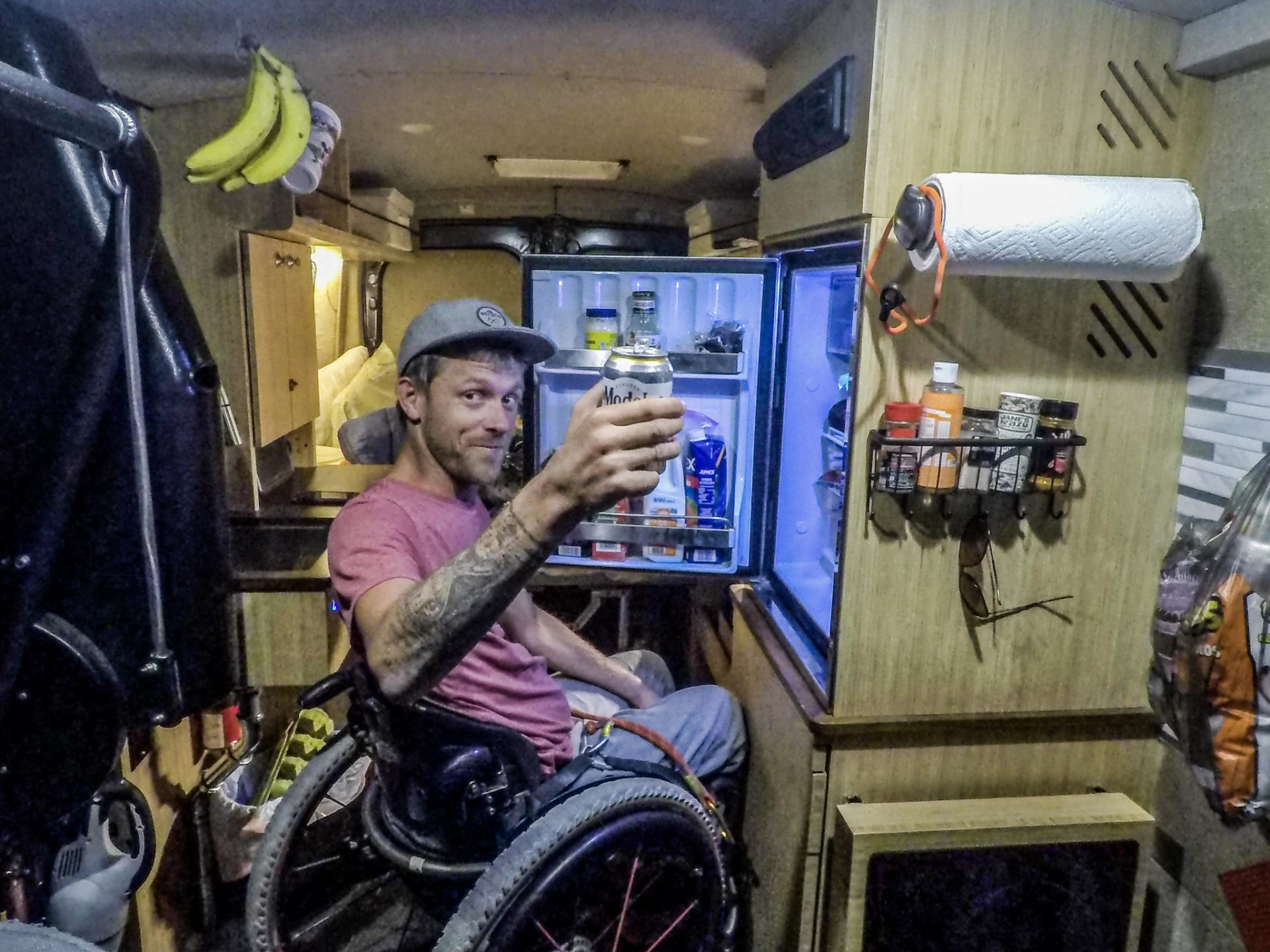 Impact Overland was founded by Kirk Williams, a C6 quadriplegic adventure photographer who loves to travel. Kirk broke his neck in 2009 mountain biking but has refused to sit still.
After realizing the freedom he could achieve through overlanding in a camper van, Kirk conjured the idea to drive from Santiago, Chile to Patagonia before working his way back north to Colombia. He will be taking photos and writing all along the way @Impact.Overland or www.ImpactOverland.com. Kirk will be driving his van while his brother rides a motorcycle.
Kirk has realized how fortunate he is to live in a country where this sort of opportunity is possible (even with a disability) and therefore wanted to make a positive impact and give back to people throughout his journey by partnering with the Walkabout Foundation.
The fundraising goal of $15,000 would be enough to send a container full of wheelchairs to somewhere of Kirk's choosing in South America and make a significant difference in many people's lives.
Latest Donations
Kiki Swanson
$25.00
You are so inspiring Kirk! Love you so much!
Freek van der Ploeg
$20.00
Janis and Alan Rosenberg
$100.00
Totally believe in what you're doing, Kirk! Happy to do our part.
Barbara Caplan
$50.00
Great journey, great program. Loving the photos and blog, thank you Kirk!
Anonymous
$100.00
You are so inspiring! My B-I-L was paralyzed in a car accident in his early 20's. He was a US history and French teacher at a small private school just outside of NYC, our hometown, at the time. He almost didn't make it but he is strong-willed. Once he recovered and finished PT, he joined a wheelchair basketball team, drove his own car, taught school everyday, and is the best uncle to my 4 girls! He married later in life, a beautiful and kind woman and her pre-teen son. Phil stepped in as the most wonderful, dedicated father figure! Never a complaint, never a boundary he won't cross, always smiling! He's now in his early 60's and still teaching at the same school he got his first job after the accident! Your story is just as amazing!
Deborah Trainer
$250.00
Glad you made this opportunity known!! This is a joint donation with husband Tim Hagemann, too.
Julie Williams
$200.00
In Honor of my amazing sons, Clayton and Kirk Williams - aka -Impact Overland
John & Deborah Dart
$100.00
That's
3
life-changing wheelchair(s)!
https://www.walkaboutfoundation.org/wp-content/uploads/2019/12/019CD753-19E8-4A20-92F5-9F750AF72B9F.jpeg
1440
1920
Kirk Williams
https://www.walkaboutfoundation.org/wp-content/uploads/2018/05/walkabout-foundation-logo-black.png
Kirk Williams
2019-12-03 17:02:20
2019-12-03 17:02:20
Impact Overland