A GEORGETOWN RETAIL & LUXURY ASSOCIATION Campaign, in support of Walkabout
Description
Walkabout Hero Winter Walk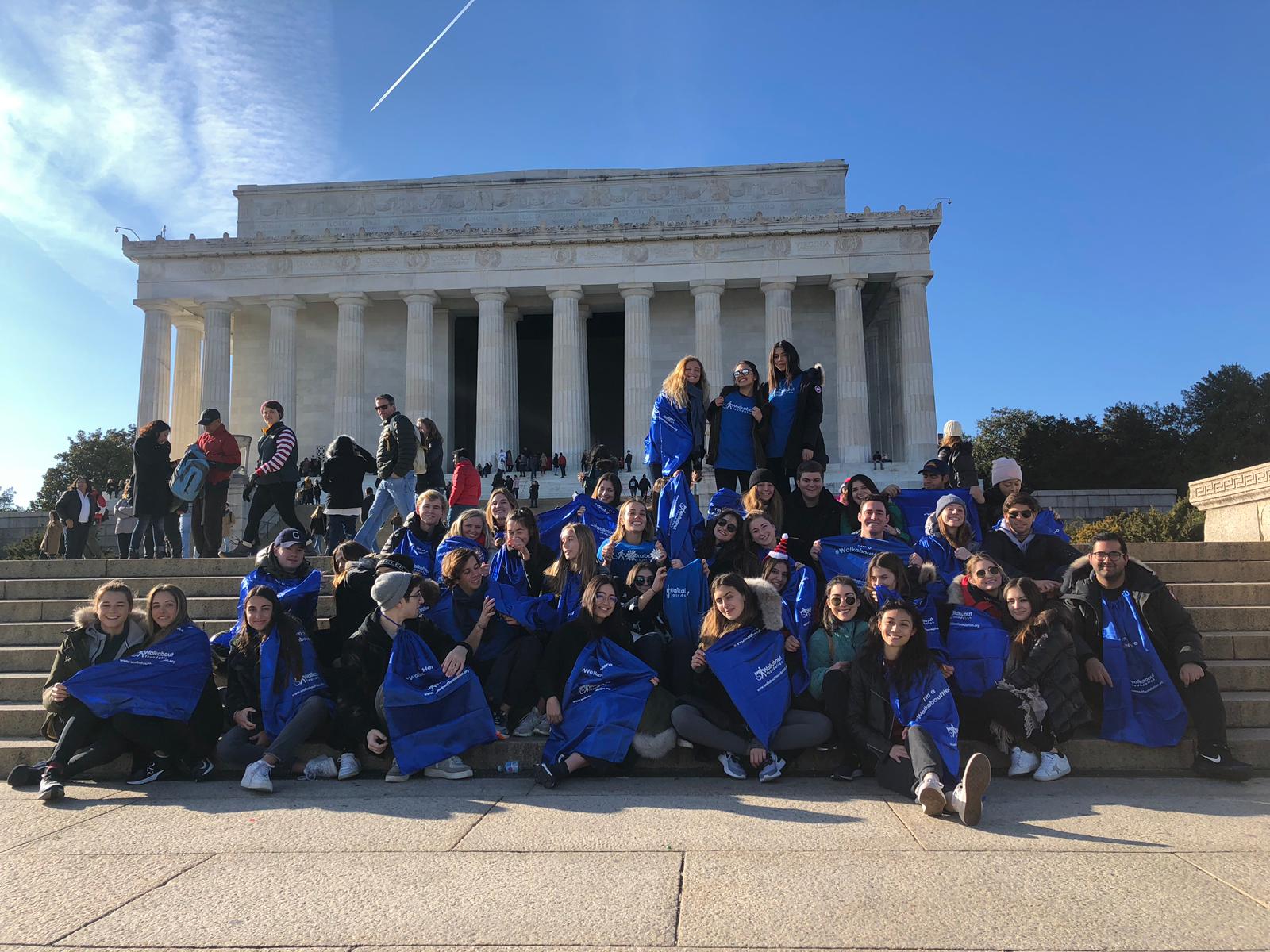 On Saturday, December 7th, the Georgetown Retail and Luxury Association will be hosting and participating in the Walkabout Hero Winter Walk! Please help us by donating to an incredible charity, Walkabout Foundation, and if you are currently residing in the D.C. metropolitan area, join us in this Christmas themed walk from Georgetown University to the Lincoln Memorial and back!
Walkabout Foundation is committed to providing wheelchairs and rehabilitation to people in the developing world as well as funding research to find a cure for paralysis. Any donation is deeply appreciated.
Participation is free of cost, and donations are open to all regardless of attendance. Register and donate now!
The walk will commence at 12pm sharp and will be followed by a stand offering baked goods, coffee, and hot chocolate. Everyone is more than welcome to attend the finish line celebrations. We look forward to seeing you with your Santa hat and Christmassy attire!
Latest Donations
Maysoune Ghobash
$100.00
Good luck tomorrow! - Maysoune and Gregory Barbès
Kirsten DeConti Ziotas
$100.00
Renee C Milliken
$150.00
This is such a great cause and I'm so proud of my neice, Abby Eastman is a part of this campaign
Luiza Mizrahi
$30.00
A great cause
Ana Lucia Marin
$30.00
GRLA x Walkabout
K Motaal
$1,000.00
Good luck from mom & dad
Anne-Isabelle de Bokay
$10.00
Lorenzo Bonfiglio
$50.00
A deeply moving and life-changing cause
Alessandro Fabrini
$150.00
Valeria Bonfiglio
$100.00
Yasmine Barbes
$30.00
amazing cause!
Massimo Canovi
$50.00
Because freedom to move is freedom to live
Matias Gonzalez-Bunster
$50.00
Awesome event! Wish I could be there. Enjoy!
Stefano Bonfiglio
$500.00
Let's walk for those who cannot!
Raised
£

3,374.05
$

4,420.00
That's
13
life-changing wheelchair(s)!
Campaign has ended
https://www.walkaboutfoundation.org/wp-content/uploads/2019/12/978e797d-d411-48bc-96ce-793cfd876835.jpg
1200
1600
GEORGETOWN RETAIL & LUXURY ASSOCIATION
https://www.walkaboutfoundation.org/wp-content/uploads/2018/05/walkabout-foundation-logo-black.png
GEORGETOWN RETAIL & LUXURY ASSOCIATION
2019-11-21 21:09:54
2019-12-09 04:50:10
Walkabout Hero Winter Walk