Description
Jordon's London Marathon 2023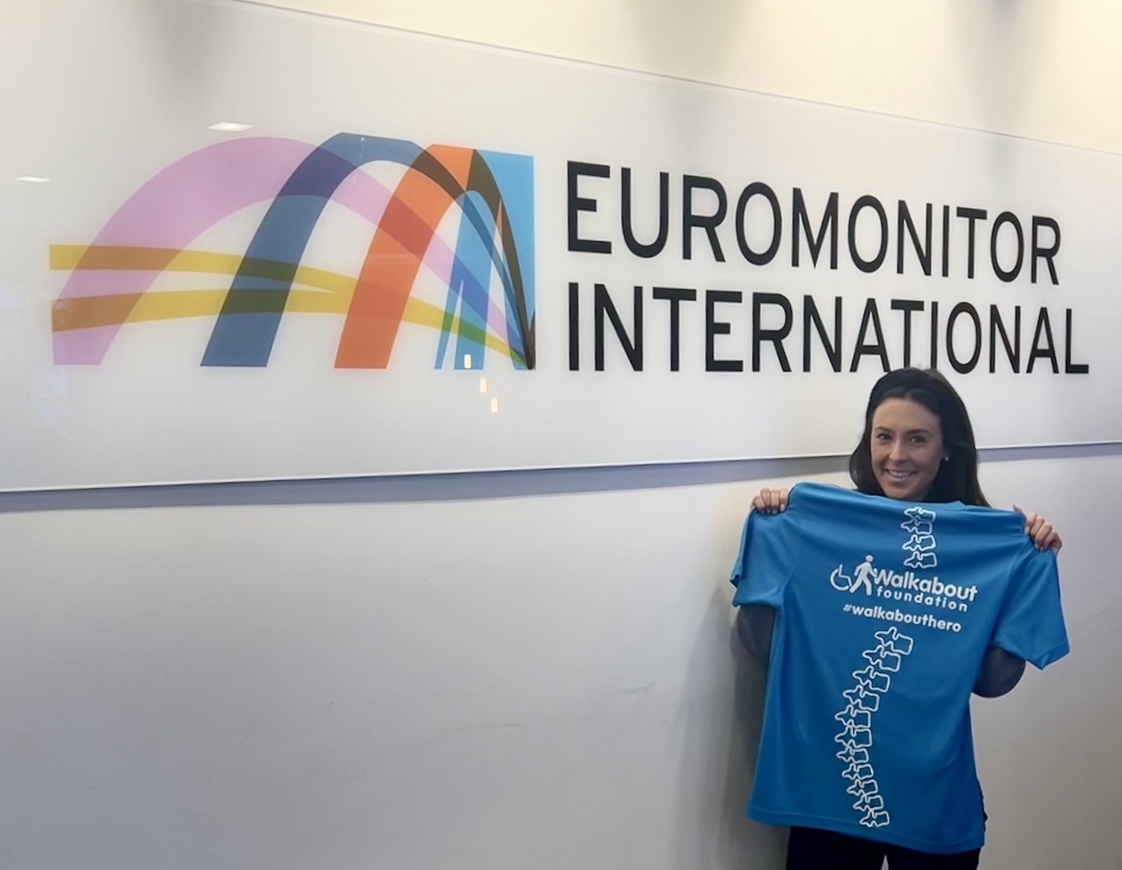 If you're here, then I hope that you've already decided to support me and Walkabout Foundation by donating to my London Marathon fundraiser. (Thank you in advance!) But for anyone that would like to read on, here's a little more context as to why I'm about to run a marathon…again.
A LITTLE MORE CONTEXT
Long story short(ish), I have unfinished business with marathons.
 Back in 2020, I accepted a role which would move me from Chicago to London. Though the pandemic made my transatlantic move interesting (read: complicated and slow) I was finally able to move in Nov. 2020 – just in time for lockdown to be extended (yay!). Looking to fill time until the UK would be back to "normal," I turned to running outdoors to get my bearings in my new city – in between Netflix and researching banana bread recipes.
I was surprised to learn… I loved running.
So I signed up for a marathon, trained, and then race was cancelled. With the event cancelled, the race organisers offered that we could run the marathon around a horse track instead. It wasn't what I had in mind, but it was 26.2 miles nonetheless. Marathon complete.
Yet in the back of my mind, I knew that I wanted to experience the energy of a "normal" marathon someday.
ABOUT WALKABOUT FOUNDATION
Someday presented itself when Euromonitor's charity partner, Walkabout Foundation, offered me a place in the 2023 London Marathon. This meant that not only could I "re-do" my marathon experience – I now had the opportunity to run for a great cause.
All of that said, I'm thrilled to share that I've officially set myself the challenge of running the 2023 London Marathon in honor of the Walkabout Foundation. I am aiming to fundraise £3000 for Walkabout Foundation's global wheelchair projects. £3000 is the equivalent of 12 life-changing wheelchairs for people in need in the developing world.
If you're still reading: 1) thank you and 2) consider this your invitation to support me in reaching my goal and to support Walkabout Foundation in its mission to change the world of mobility disabilities, one person, one wheelchair at a time. As you're donating, think that you'll be providing someone with the mobility that we so often take for granted. 
Every pound/dollar makes a difference. Thank you in advance for all the support! 
Latest Donations
Jordon Crimmins
$50.00
on behalf of Allie 🙂
Rory Brace
£50.00
Best of luck both of you, enjoy every second! Rory Kelly and Isla x
Amber Hemke
$25.00
Good luck Donia - you're gonna crush it!
Kelsey Haines
$50.00
SO proud of you!!! Love you! Run like the wind!!
Katherine Thomas Botham
£50.00
You're going to smash it! Xoxo love The Bothams
Carl Crimmins
$100.00
Gramma and Grampa Glatz are very proud of you running your el culito off for this cause! So this donation is made on their behalf!
Carl & Mindy Crimmins
$100.00
Go Jordon…finish this business 🙂
Alexandra Rice
£50.00
Such a great cause! 🏃🏽‍♀️🏆🏅❤️
Meghan Lynch
$75.00
Way to go Jordon!
Emilie Hodson
£100.00
You go girl!🏃‍♀️💪
Kathleen Loftus
£50.00
So proud of you! Who run the world? You!
Sydney Ernstes
$100.00
Crush it!!!!
pamela j. wakefield
$25.00
My niece is running for a most worthy cause. Thus I support her efforts to raise money for the mobility of others.
Jeremy Levinson
$50.00
Way to go Jordon!
Meghan Mensching
$50.00
So proud of you Jo 🤍
Cassie Lane
$30.00
WHEEL proud of you!
Susan Pullen
£50.00
Good luck Jordon, fantastic cause x
Karly Herron
$20.00
💫🎉 go Jordon!
Rob Hoyle
$200.00
Nice one, Crimmo.
Tina McCoy Dinneen
$20.00
Great job Jordon!!
Elizabeth Miller
$75.00
Go Jordon go!
Lindsay Deacon
$50.00
Go bestie!!! Run like the wind!
Stefan Medina
£100.00
Crush it Jordon and thanks for volunteering to help a great cause!!
Casey Herron
$100.00
love this, and you!
Raised
£

2,022.06
$

2,648.90
That's
8
life-changing wheelchair(s)!
Campaign has ended
https://www.walkaboutfoundation.org/wp-content/uploads/2023/01/Jordon-Crimmins.jpg
870
1122
Jordon Crimmins
https://www.walkaboutfoundation.org/wp-content/uploads/2018/05/walkabout-foundation-logo-black.png
Jordon Crimmins
2023-01-24 13:52:46
2023-03-06 16:50:52
Jordon's London Marathon 2023