Walkabout Foundation travelled to Haiti on May 18, 2010 with 400 "rough rider" wheelchairs manufactured by the social enterprise, Whirlwind Wheelchair International, and was able to fit and adjust each spinal cord injured patient and amputee to his/her chair.
Walkabout donated the 400 chairs to Partners in Health and leveraged off of PIH's infrastructure and network on the ground in Haiti to travel around the country and personally distribute wheelchairs to St. Boniface Hospital in Fond des Blancs, Haiti Hospital Appeals in Cap Haitien, Albert Schweitzer Hospital in Deschapelles, Lambert Sante Clinic in Petion Ville, and Medishare in Port-au-Prince.
Walkabout reached out to those in need one by one and listened to their heart-breaking stories, stories of people's ceilings and houses crashing down on them and being stuck paralyzed in the earthquake rubble for days.
Wheelchairs were donated to people with different injuries, and of all different ages, including a 10 year-old girl named Neftalie who lives with PIH in Port-au-Prince and a 45 year-old mother of five. Walkabout met a basketball player, a local hero, who had been paralyzed in the earthquake, and a 12 year-old boy, Vladimir, who was spinal cord injured when his bedroom's ceiling fell on his neck.
We were able to bring back smiles to these individuals' faces and hope to their lives by providing them with the wheelchairs that they so desperately needed.
Many of the individuals Walkabout met were bedridden prior to the wheelchair donation for lack of a pressure relief cushion and a wheelchair. Today, with their new all-terrain "rough rider" chair, these individuals can venture out again onto the unpaved roads of Haiti to start rebuilding their country and their own shattered lives. These individuals, who were hopeless and immobilized when we met them, have now regained their mobility, freedom, and independence.
Walkabout Foundation spent a week in Haiti and was represented there by Carolina Gonzalez Bunster, her parents Rolando and Monica, and her younger brother Diego, a rising sophomore at Georgetown University.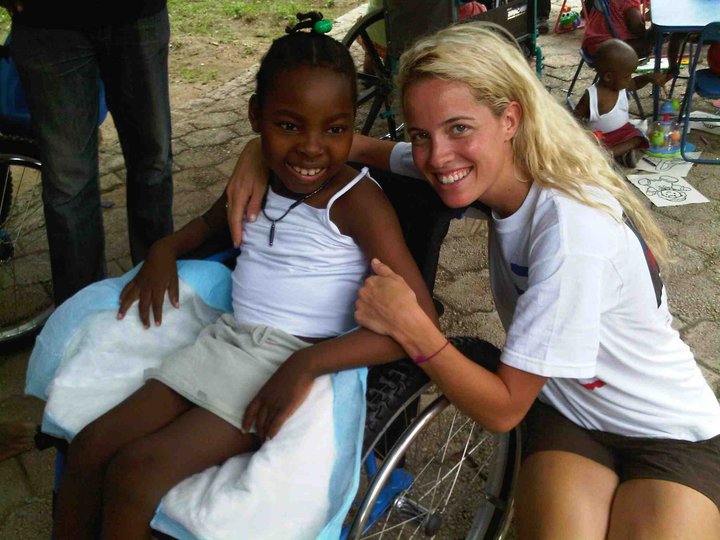 https://www.walkaboutfoundation.org/wp-content/uploads/2010/05/180614-haiti-may-2010.jpg
775
775
Tiago Silva
https://www.walkaboutfoundation.org/wp-content/uploads/2018/05/walkabout-foundation-logo-black.png
Tiago Silva
2010-05-09 15:31:17
2018-06-21 12:37:40
Haiti May 2010