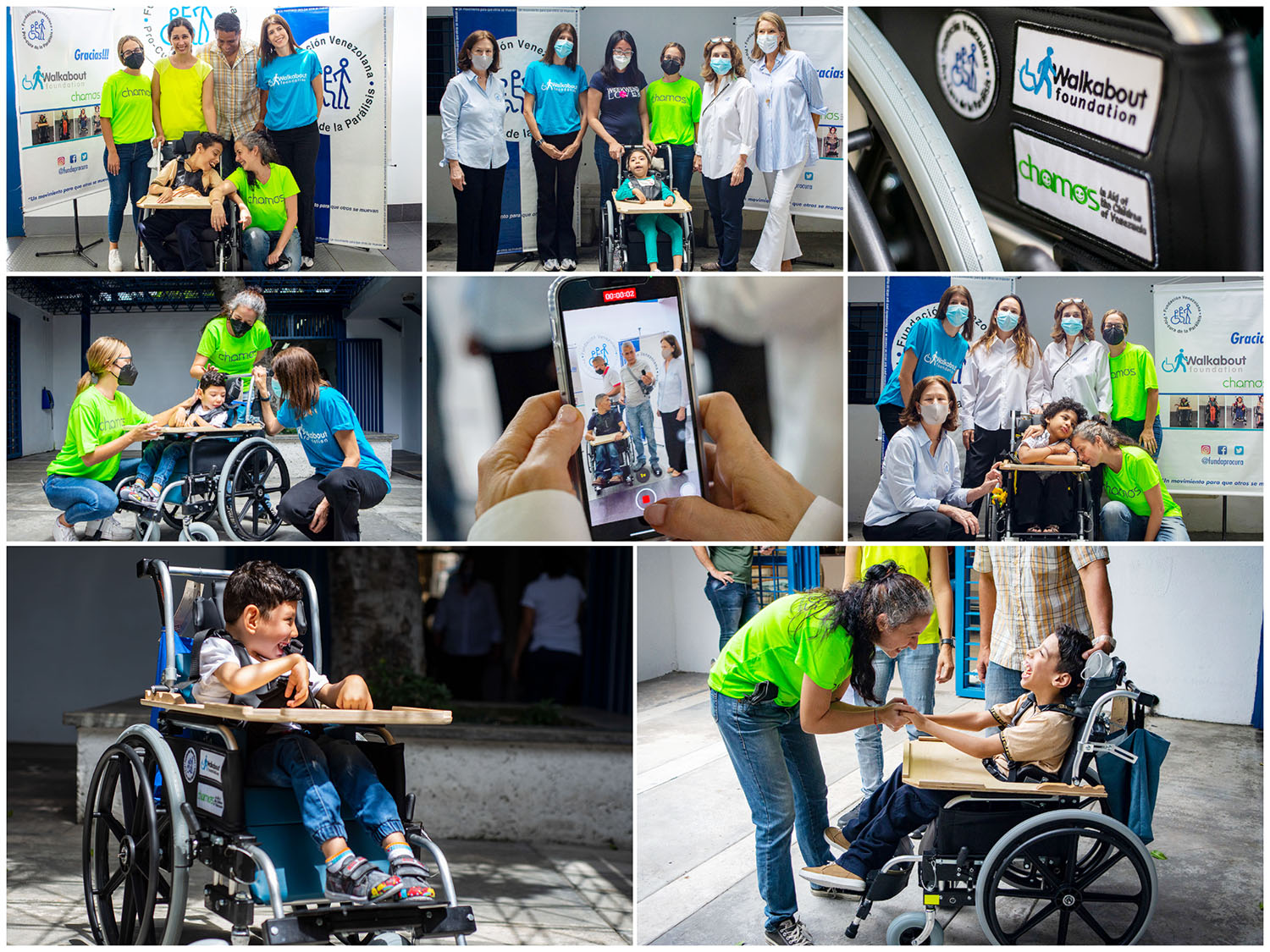 Venezuela continues to face an economic and humanitarian crisis, and children with disabilities in this country are amongst the most vulnerable. Walkabout Foundation is the only paediatric wheelchair provider in Venezuela, filling a critical service gap for children and their families in desperate need.  
In October 2021, we returned to Venezuela for the first time since 2019, to distribute 100 paediatric wheelchairs to children together with our local partners, Chamos and Fundaprocura. This distribution was made possible thanks to the fundraising efforts of our #WalkaboutHero, Kirk Williams. 
At Walkabout Foundation, we adjust every single chair to every single recipient, so that each chair is tailored to each child. For all the children we meet, a wheelchair represents a world of new opportunities and possibilities – to go to school, to play with his/her friends, to be a part of the community and to be independent for the very first time.
None of this would be possible without incredible fundraisers like Kirk and amazing supporters like you. On behalf of all the Venezuelan children whose lives we are transforming, we thank you!