A Hannah Skinner Campaign, in support of Walkabout
Description
Wheelchairs from Wetherby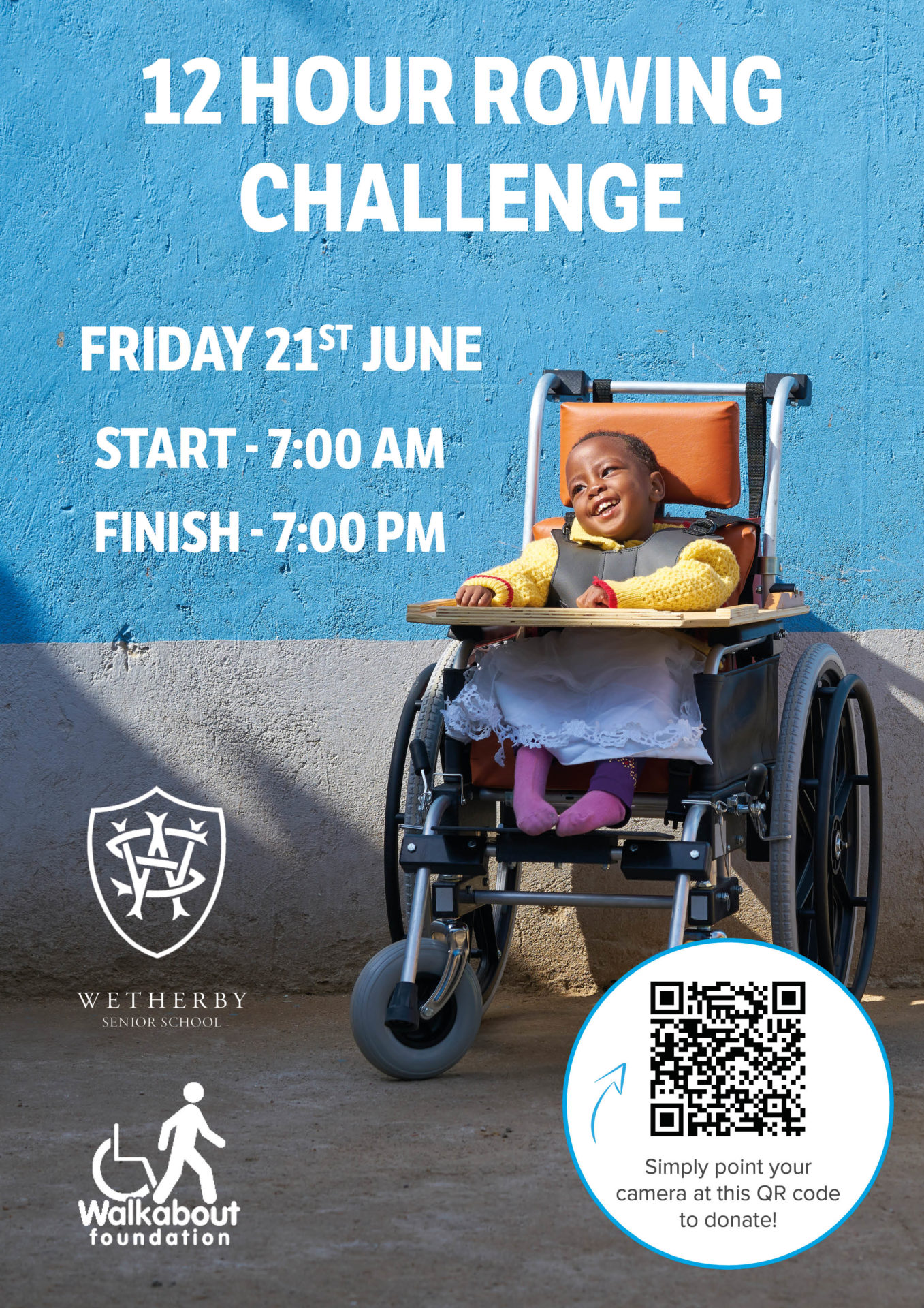 Thanks for taking the time to visit our fundraising page. This July, we will be visiting Kenya to volunteer at the Walkabout Foundation. During our visit, we will be helping to build and distribute wheelchairs to people with mobility disabilities, helping to restore their dignity, freedom and independence. Each person is fitted with a wheelchair that is specifically designed for their body, lifestyle and environment. Each wheelchair costs around £250 to build and distribute, which is why we have set a fundraising target that will allow each of us to donate one wheelchair. We will also be helping to provide care and rehabilitation for children with mobility disabilities, by building Assistive Paper Technology Devices, using local recycled materials. During the final day, we will be visiting Joytown Primary School, a specialist school for children with disabilities, where we will spend time interacting with the children.
Latest Donations
Felix Hacking
£50.00
Kudos Tom
Anonymous
£80.00
The week must have flown by so quickly!!! Can't wait to hear all about the trip! Really happy to support you Niclas! All the best, Annie & Axelle
Anonymous
£90.00
Well done Niclas!! What a fantastic opportunity and surely an eye-opening experience!! Heidi & Axel
Carol Sopher
£30.00
Bravo Sean!! What a life changing opportunity you will be giving them!! Amazing work! All the best, Carol and Rick
Stephan Grillmaier
£200.00
Well done Niclas!
Gültin Ephrati
£250.00
Bravo to all the boys especially to Sean great job for a great idea. Good luck to all
Anonymous
$150.00
What a great cause. ! Good luck in your endeavours
Paulette Mizrahi
£25.00
Best of luck! The Mizrahi Family
Sonya Hangari
£250.00
Well done to all the Wetherby boys for donating their time to such a worthwhile cause. The Wetherby community is incredibly proud and humbled by your efforts.
Cristina white
£50.00
Well done Sean. Very good initiative. The White Family
Joseph Haim
£50.00
Hope all goes well in Kenya Joe
Esther Krukowski
£30.00
Well done Niclas.
Roman Still
£250.00
I donate because of the inititive of my godchild Jan-Niklas. It´s a great initiative which learns children and youth to help.
Patrick Armstrong
£100.00
Ingrid Kerrigan
£50.00
Very proud of the hard work and generous spirit of these young men. Well done!
Gary's work colleagues
£120.00
Great cause Tom, well done boys!!
Pedro Costa
£10.00
Well done on the 12 hours rowing!!!
Ana Cukic
£50.00
Well done, Philip!
Philip Armstrong
£20.00
I look forward to our trip
Hannah Skinner
£50.00
Well done everyone! What a great achievement!
André Astbury-Palmer
£5.00
Georgie Goudime
£25.00
I'm very impressed Tom good for you. Xx
Sofie Von Graevenitz
£50.00
Good luck and lots of fun. Well done!!!
Famili Arora
£100.00
Tom - well done on getting involved and helping others have basic mobility . A very worthwhile cause
Jack Connolly
£25.00
I want to raise some money for the trip.
Svitlana Granovska
£60.00
Adil Deedat
£20.00
Good job team Wetherby!
Astrid Gouilliard
$500.00
Enjoy your experience in Kenya. You will come back change from this experience
Raised
£

3,859.52
$

5,055.97
That's
15
life-changing wheelchair(s)!
https://www.walkaboutfoundation.org/wp-content/uploads/2019/06/for-wetherby2.jpg
1920
1357
Hannah Skinner
https://www.walkaboutfoundation.org/wp-content/uploads/2018/05/walkabout-foundation-logo-black.png
Hannah Skinner
2019-06-14 19:38:08
2019-06-19 14:41:46
Wheelchairs from Wetherby