Nikki Emerson
Para-Athlete and Non-Executive Director of London Marathon Events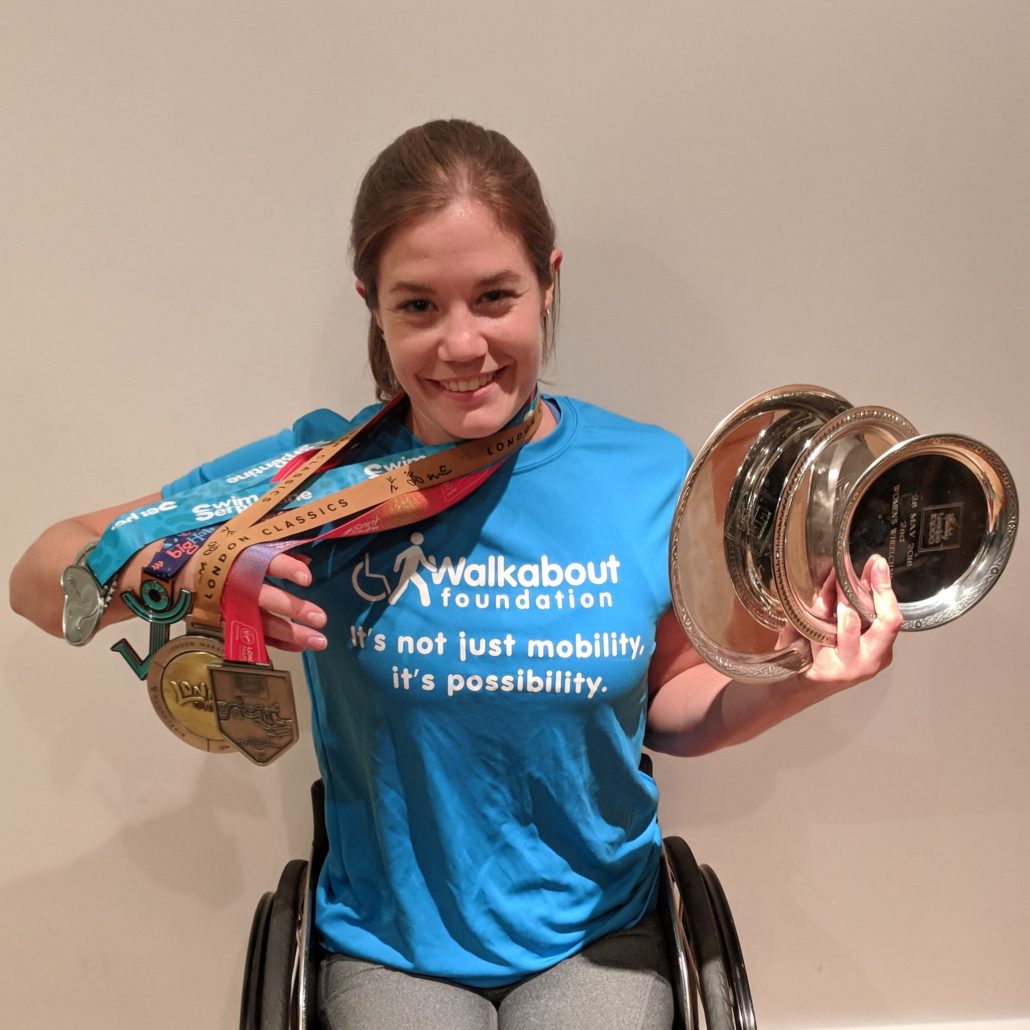 "Since retiring from elite athletics I find that having a goal to train for makes me exercise even when I've had a long day at work or a big night out and all I want to do is curl up in front of the TV. There's nothing quite like taking part in events like London Marathon or RideLondon, with hundreds of thousands of people lining the streets cheering for you to go that bit faster – I've done around 30 marathons and I keep saying I won't do another, then somehow find myself on the start line again!
I feel very privileged to have access to a racing wheelchair and a handcycle so I can keep taking on these challenges, which is why I raise money for Walkabout to help provide other wheelchair users with mobility equipment that will hopefully give them the freedom to take part in sport, or even just to get around independently."
Arielle Rausin
Team USA Para-Athlete and Walkabout Ambassador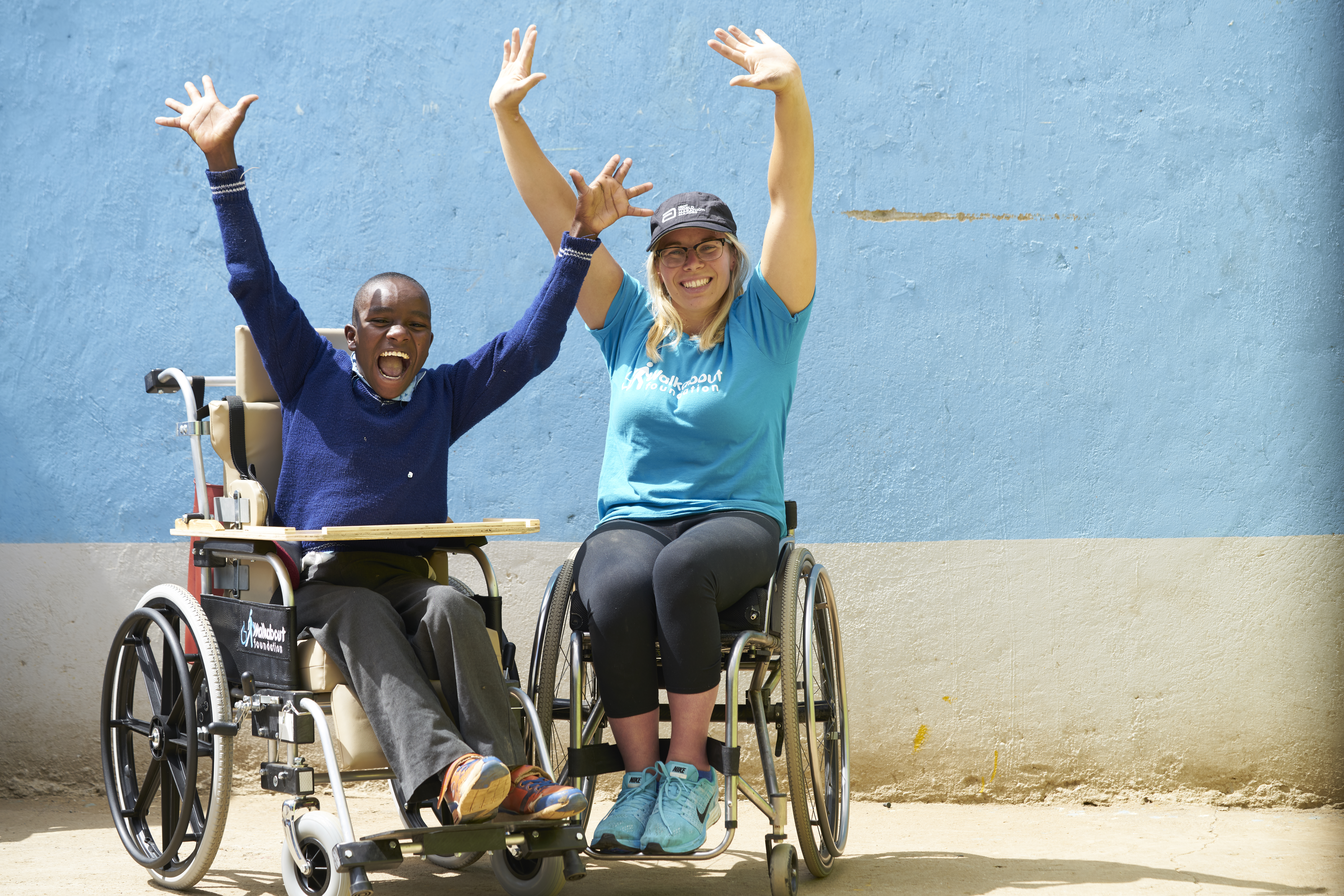 "I fundraise for Walkabout because I strongly believe mobility is a human right. Mobility provides people with independence and bodily autonomy, two things essential towards living a healthy and happy life. Wheelchairs provide so much freedom for their users; I can't imagine life without mine. My hope is that one day we will live in a world where everyone has the mobility device they need and deserve."
Nataliia Vodolazkina
Paris Marathon 2019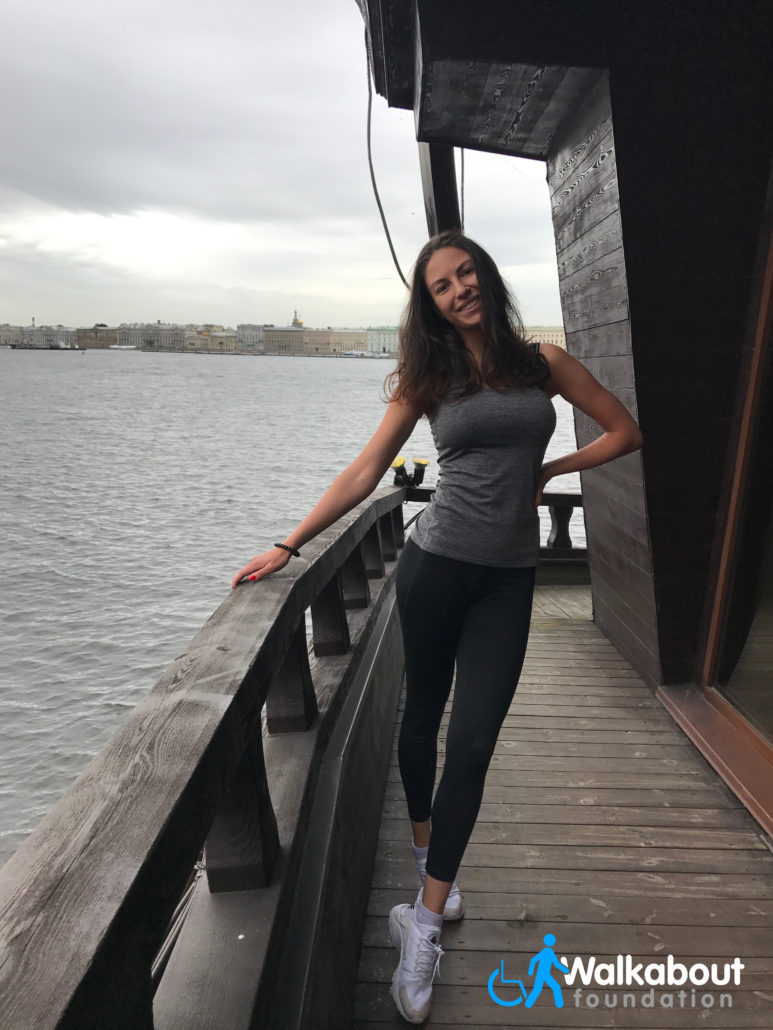 "When I signed up to participate in the Paris Marathon for Walkabout Foundation, my goal was to challenge my abilities, but raising money for their cause has been a great motivation throughout the whole training process. I have family members that require mobility aids and I'm therefore aware of the difficulties they face on an everyday basis. Thankfully we are able to provide them with everything they need, but I would like to have a chance to help people with mobility disabilities around the world who are not so lucky by fundraising for Walkabout. I think it's essential to raise awareness about the work that Walkabout does and I am so excited to be a part of it."
Merren Wallace
Walkabout Programmes Manager and Prudential RideLondon-Surrey 100 2018.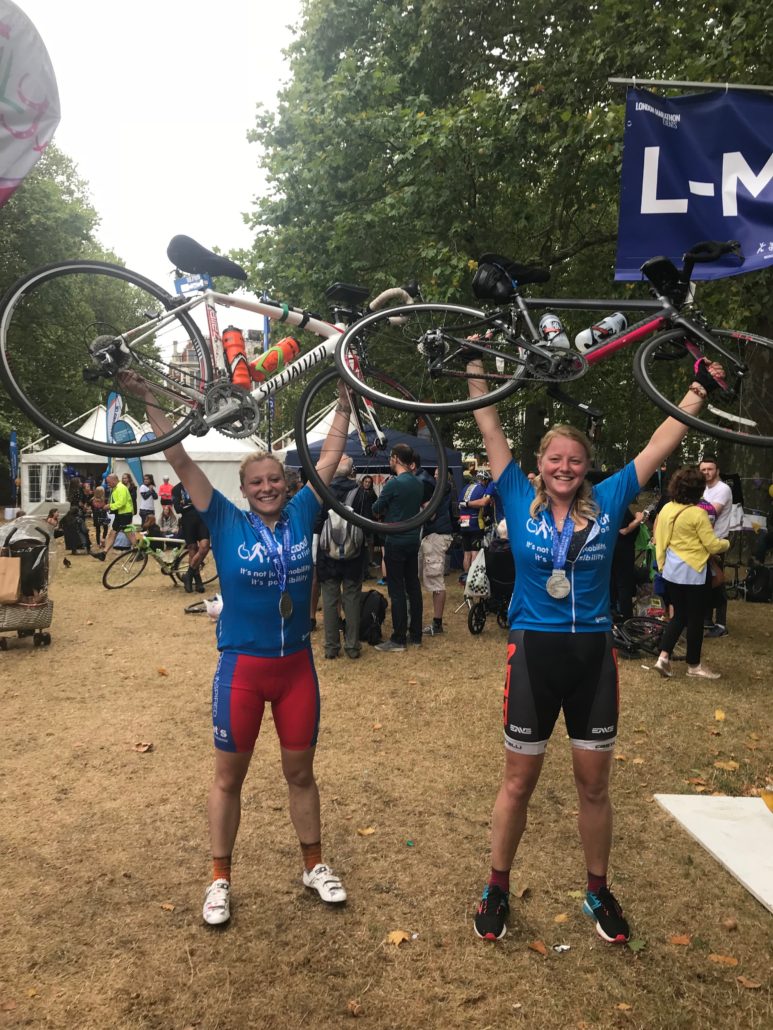 "I'd never done anything like a marathon or cycling sportive before I did RideLondon. When I signed up, I'd worked at Walkabout for 3 years and seen many people complete amazing challenges for us – and experienced first-hand the effect that their fundraising had on people in desperate need all over the world. I'd been lucky enough to meet hundreds of children and adults who wouldn't have had mobility if it hadn't been for the people that pushed themselves to raise money for our cause – so I decided it was my turn!
Training was hard, especially because I was travelling a lot with work, so had to spend a lot of time in Haitian and Kenyan gyms! But it was great to have the motivation to keep going – partly because I knew how hellish riding 100 miles without training would be; and partly because I had in mind the people I'd be helping by doing it. The race itself was incredible (despite torrential rain for 90 out of the 100 miles!) and I'll be doing it again this year – I'd recommend doing something like this to everyone!"
Beth King
Harry Butterwick
Paris Marathon 2019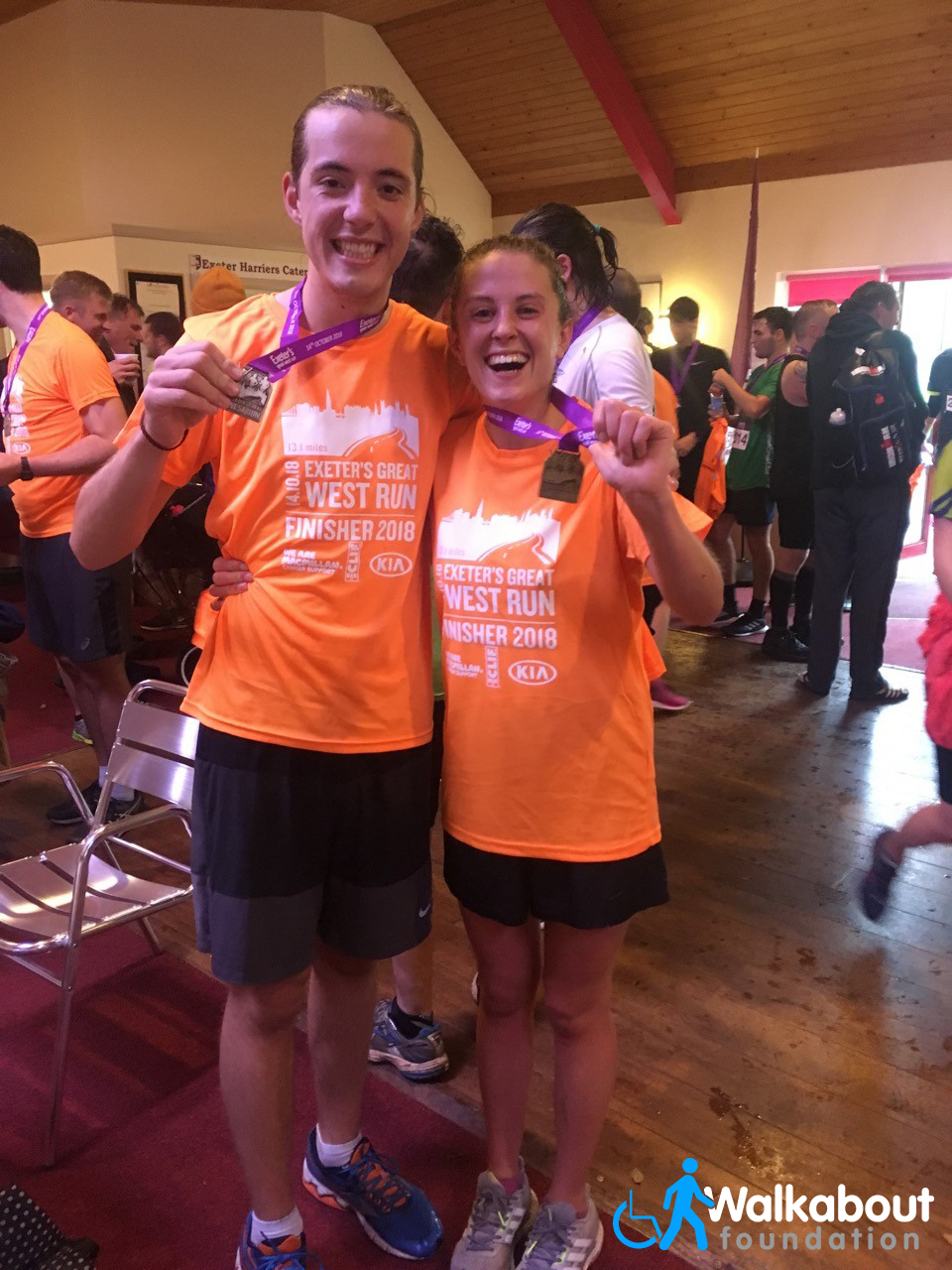 "Giving mobility is something you can't put a price on – the gift brings freedom, dignity, joy and so much more. I am so proud and excited to be raising money for Walkabout Foundation, a fantastic charity which gives gifts like this all year round. Running a marathon is such an apt fundraiser for this charity given that that act of running is all about mobility. For me it is a privilege that I am physically able to run a marathon and I am extremely happy that my ability to run, will in turn, raise money to award the gift of a wheelchair, a gift of mobility, to so many that are in need."
Suzanne Foley
Caroline Caliri
Bridget Seay
Betsy Caliri
Berlin Marathon 2019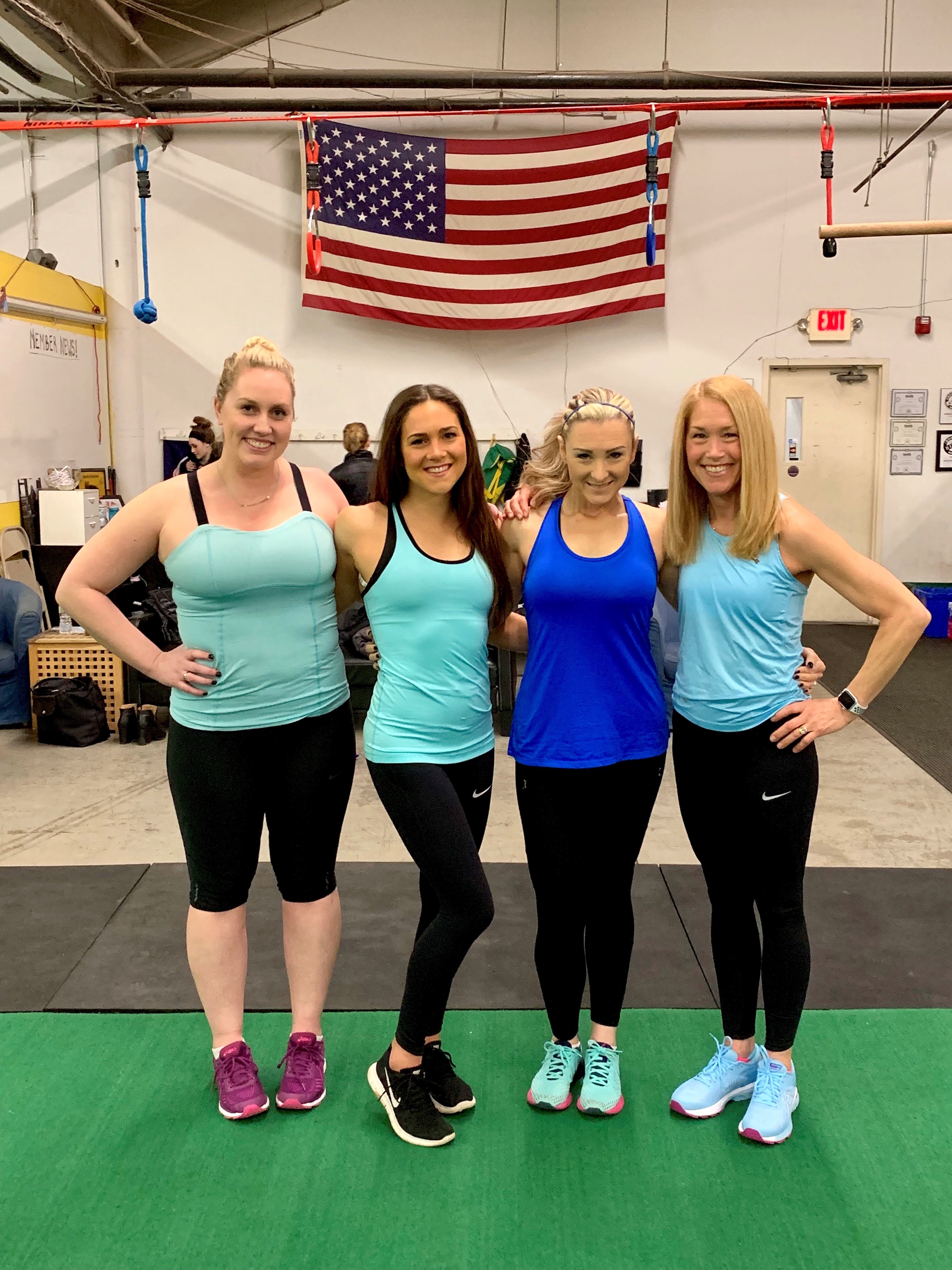 "We chose to run for Walkabout because we are incredibly inspired by the foundation's mission. As athletes, we sometimes take our own mobility for granted; injuries are a sobering reminder of this. Each of us was blown away by the statistics of people in developing countries who don't have access to wheelchairs when needed. We want to help bring awareness to this issue and tackle the problem by providing more wheelchairs. We believe everyone has the right to MOVE despite any barriers that life throws in our way!"
https://www.walkaboutfoundation.org/wp-content/uploads/2019/01/Nikki.jpg
2070
2069
Yana
https://www.walkaboutfoundation.org/wp-content/uploads/2018/05/walkabout-foundation-logo-black.png
Yana
2019-01-14 09:54:15
2019-01-29 10:39:24
Why I Fundraise